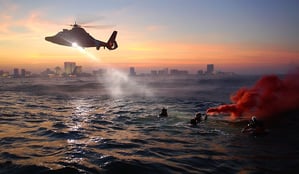 As a small business owner it can be tough to prepare for everything. Developing a detailed emergency plan can help your business be more equipped to handle disaster and the rebuild that may follow.
The Basics
Recommended method for reporting emergencies
Detailed evacuation plan that includes floor plans that map out specific evacuation routes for each location
List of emergency numbers including the police and fire department, ambulance, and poison control
Procedures for shutting down equipment and operations in the event of an emergency
Outline the different roles your employees will have in an emergency situation
Central place for everyone to meet
Secure offsite location to house important documents and paperwork
Alarms and communication systems
Auxiliary power supply
Clear chain of command
Procedure of assisting those with disabilities
System to take a head count following an evacuation
Disaster Kit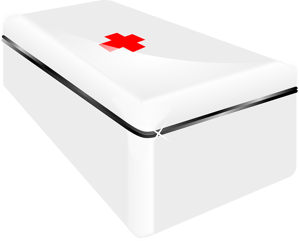 According to the Red Cross you should include at minimum the following items:
Water: one gallon per person, per day (3-day supply for evacuation, 2-week supply for home)
Food: non-perishable, easy-to-prepare items (3-day supply for evacuation, 2-week supply for home)
Flashlight
Battery-powered or hand-crank radio (NOAA Weather Radio, if possible)
Extra batteries
First aid kit
Medications (7-day supply) and medical items
Multi-purpose tool
Sanitation and personal hygiene items
Copies of personal documents (medication list and pertinent medical information, proof of address, deed/lease to home, passports, birth certificates, insurance policies)
Cell phone with chargers
Family and emergency contact information
Extra cash
Emergency blanket
Map(s) of the area
There is also a list of suggested items you may consider adding to your kit.
Insurance
When you started your business, insurance may not have been on your mind. If you neglected to get insurance or opted for the least coverage possible, you may not be protected if an emergency should cause damage to your business. The first step to being prepared for an emergency is to make sure your business is protected. Getting ample coverage to replace equipment and inventory, repair damage to the building, and cover any possible liability for injury to others will ensure that you don't lose everything because of an emergency. Although there is a cost to replacement and liability insurance, it is fairly inexpensive and protects your business against circumstances that could make it impossible for it to continue operating. One flood, violent protest, or lawsuit may be all it takes to bankrupt the business without the protection of adequate insurance.
Government Regulations
Knowing government regulations about what you need to do to prepare for an emergency is the next step to emergency preparedness. Regulations vary by state or local vicinities, but your local chamber of commerce can assist you in figuring out what you need to do to be in compliance. If your business is subject to periodic inspections by any governmental agency, emergency preparedness is probably part of the inspections criteria, which may give you a place to start. Some common requirements may include keeping bottled water and food on the premises, posting an evacuation plan, and having emergency contact phone numbers on file for all employees. In certain emergency-prone areas like flood or earthquake zones, there may be additional requirements. Compliance with government regulations is important. The government may decide to shut your business down if you aren't in compliance or may levy expensive fines. Non-compliance with regulations may also affect your ability to get or keep insurance coverage.
Quikstone Capital Solutions has been providing small business owners with merchant cash advances to stabilize and improve their companies for more than 10 years. If you are in need of a cash to cover unexpected costs, or if you're looking to make long overdue improvements, a merchant cash advance could be right for you. With the ability to quickly qualify and get your money in a timely fashion, there is no more convenient option.
Click below to Download our Free Small Business Investment Guide