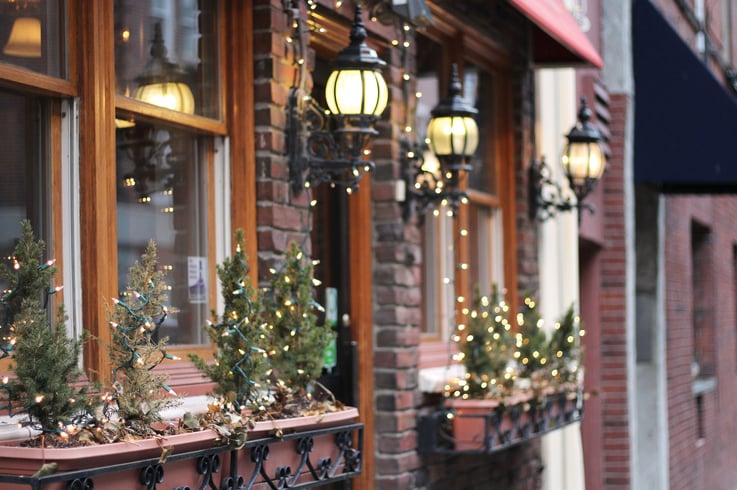 A great way to boost morale and spread holiday cheer to your employees and customers is to decorate your business or storefront for the holiday seasons. This year more than ever a little cheer is needed so here are a few tips on hitting the holiday decorations out of the park.
Lights
It is clinically proven that Christmas lights can cause a spike in dopamine and make people generally happier. Using lights to decorate the outside of your business will help bring in customers as well as make your business look festive and inviting. Make sure you don't go overboard and keep the lights tasteful. You can even hire professionals to install the lights to make sure they are done properly and you and your employees aren't put at risk of falling.
Complimentary Colors
Lights and decorations come in so many colors it is hard to decide which direction to go. Classic white, candy cane, or a mix of colors? It is best to choose a color scale that will compliment your current business/store ambiance and décor. This way you don't have to make changes to existing features, you can just add to them when you decorate for the holidays.
Theme
Depending on your business and the services/products you offer, you can always do themed holiday décor. Santa has many hobbies and can be found in garb from beach Santa, to golfing Santa. Choose a fun on brand theme, your customers and employees will love it.
Bring Attention To Sale Items
Decorating shelves and display cases is a great sales technique. You can use your holiday décor to highlight which items are on sale or most popular this year. It will make these high ticket items are easy to find in your store.
Be Inclusive
Remember that Christmas is not the only holiday being celebrated. Be inclusive of all the holidays that your employees and customers may be celebrating. Holidays to be mindful of are:
Hanukkah
Kwanzaa
Winter Solstice
Las Posadas
Diwali
Chinese New Year