,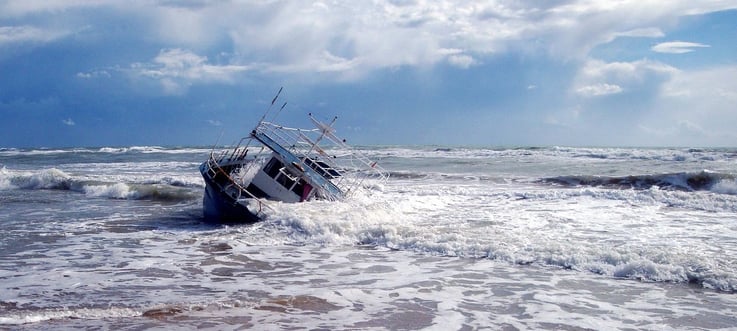 Are you ready for the next disaster? Lately, it seems like superstorms and natural disasters of all varieties are occurring at an exponential rate. It's safe to say that a lot of people and businesses typically flow with the mindset that "It won't happen to me." Instead of being complacent with your disaster recovery plan, now is the time to prepare so you are ready for anything mother nature may bring your way.
Produce A Contingency Plan
As part of a contingency plan, a business should maintain policies and procedures on actions to take in the event of all types of disasters. Alternative work locations, a list of 24-hour emergency numbers, and how to contact staff members are other elements to include in a plan.
There is no doubt that this can be an expensive investment to make. This is why you might want to consider alternative funding solutions for your business, which can come in the form of a merchant cash advance. Alternative funding options help ensure the company's doors remain open. The funding solutions can be used to prepare and plan for a crisis situation and to take recovery actions when disaster strikes. Don't let an unexpected disaster force your business to close its doors. Contact Quikstone Capital Solutions today to learn more.
Waiting Can Cost You
Have you ever heard the saying "A day late and a dollar short"? That's how many small business owners feel when a storm is looming, and they have not prepared. You will notice that when a storm is coming the things essential for storm prep creep up in price all of the sudden. You may also see an increase in contractors fees if they are in the middle of a storm rush. Preparing in the fall when work and supplies are in low demand can save you tons!
Repairs And Upgrades May Be Lengthy
Fall is a great time to have your building inspected for problems that may present themselves during a storm. These areas may include:
Your roof: An overstressed roof can leak, crack, or even buckle under a large amount of snow. Make sure your roof is properly maintained and equipped to handle your anticipated winter weather.
Structural integrity: Wind and ice can cause damage to structures that you may not expect. Making sure your building is up to code will help your structure survive winter unscathed.
Plumbing: Undetected leaks and cracks in plumbing can become a huge problem during the wintertime, especially if your pipes freeze. A cracked pipe can quickly become a huge mess.
Secure entrances and exits: For starters, making sure you have new and functional weatherstripping is essential to keeping out cold air and snow. Secondly, make sure your door is able to withstand heavy amounts of snow.
Landscaping: Clear any shrubbery or tree limbs that may become an issue during a storm.
Fixing any issues or foreseeable issues before weather strikes may save you thousands in costly repairs and damage down the road.
Invest In A Generator
Generators come in all shapes and sizes and vary significantly in cost. Decide what is ESSENTIAL for your business to operate in the event of a power outage and pick a generator that will comfortably sustain that amount of energy. Many businesses opt for standby generators. These generators are a great hands-off approach to keeping the power on. They sense when you've lost power and automatically turn on and supply power to the things you've designated them to.
Fast Funding Can Get Businesses Back On Their Feet
When cash is needed to repair the damage a storm has caused, every day of waiting is a day you lose money, inventory, or both. The sooner you can get repairs made, the sooner you can reopen your doors and get back to business as usual.
Merchant cash advances can put money in your hands in as little as 48 hours, compared to weeks or months with bank loans, crowdfunding, or other methods of financing. Because they are based on the business's sales track record and not on a credit rating, merchant cash advances don't require collateral or good credit to obtain.
Merchant Cash Can Cover Costs Insurance Companies Won't
Most businesses have insurance for damage, lawsuits, and other major and minor disasters. Although insurance may help cover damage, legal fees, or other emergency costs, there may still be a need for merchant cash advances.
Insurance companies may take days or weeks to pay claims. Once you call, it may take some time for the representative or the adjuster to come and survey the damage, depending on how many other claims are being filed and how the insurance company schedules appointments. This is time you don't have when your income depends on being able to run your business.
There is usually a deductible to be met before insurance kicks in. The deductible may be as little as $500, but if like many business owners you decided to save some money on premiums, there's a good chance your deductible could run into the thousands of dollars.
Disaster recovery can be costly, and we can help! Quikstone Capital Solutions has been providing small business owners with merchant cash advances to stabilize and improve their companies for nearly 15 years. If you are in need of cash to cover winter preparation costs, fast funding with a merchant cash advance could be right for you. With the ability to quickly qualify and get your money in a timely fashion, there is no more convenient business loan alternative.