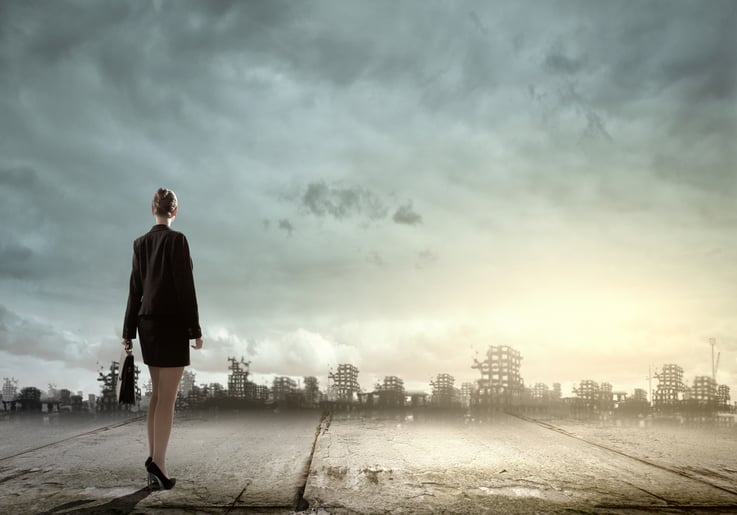 The complexity of disasters, natural and otherwise, is that you never know when they will strike or if they will happen to you. While no business wants or expects disaster to fall on them, it is always important to be prepared in the event that it does occur. Every business is unique when it comes to its vulnerabilities, so preparing for disaster will look different for everyone. Here are a few tips to help your business be prepared if disaster strikes:
Identify Vulnerabilities
Every business is vulnerable to disasters in some facet or another. These can be simple things like weather, depending on your location. Are you in a flood zone, an area where hurricanes hit, an area that gets blizzards, an area that earthquakes are possible, near a tornado alley? Other vulnerabilities lie within the infrastructure of your company. Do you have equipment that could cripple your business should something happen to it? Finding the weak points in your organization is your first step in preparing for disaster. You can quickly mitigate issues that may arise if you can anticipate your needs in advance.
Invest In Equipment
No matter what industry you are in, there is bound to be some equipment that can help solve one or many of your vulnerabilities. Equipment like a backup generator, a snowblower, off-site data servers, a POS solution that works remotely or from the cloud can all help you get your business running again quickly.
Emergency Response Plan
Having a plan in place in the event of an emergency is a really important aspect to consider when it comes to your business. Your primary focus should be ensuring that you and your employees are all safe in the event that disaster strikes. Second, you should also ensure that your business is operational if something is to go wrong. Evacuation plans and safety procedures are important policies to keep updated and keep practiced so they will be fresh in your minds should you need them. It will help if you also had contingencies in place if your business location is no longer inhabitable. There are disaster response organizations that work kind of like "insurance" where they are there when and if you need them. You can set your policy to relocate your business to a remote area for a designated amount of time should you need to due to a storm or fire etc., so that you can stay working. Obviously, this sort of plan does not work for every business or industry, but it is a good plan to have in place if you are able.
Insurance
Insurance for your business is one of the most important expenditures you will have. Making sure your policy will work for you when you need it is beyond important. You should always make sure your coverage will be enough to help you in a total loss situation and check that your deductible is something that you will be able to afford in the event that you need to pay it. Sometimes a lower monthly premium looks nice for minimum coverage, but it could end up costing you more in the long run if something were to happen.
Disaster recovery can be costly, and we can help! Quikstone Capital Solutions has provided small business owners with merchant cash advances to stabilize and grow their companies. If you need cash to cover preparation costs, fast funding with a merchant cash advance could be right for you. With the ability to quickly qualify and get your money in a timely fashion, there is no more convenient business loan alternative.