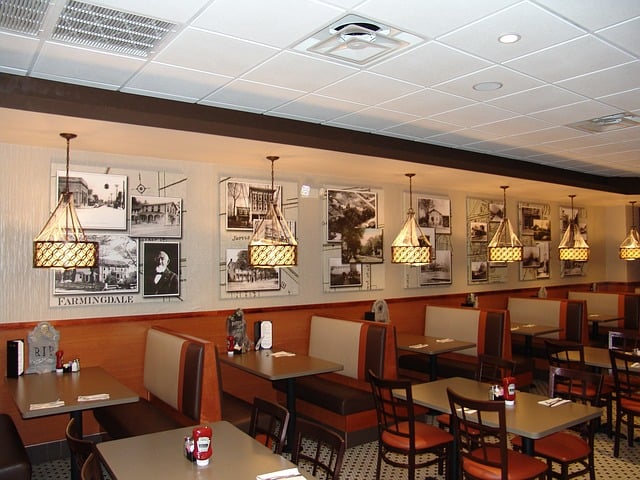 Monday is typically the slowest day of the week for independent restaurants, but there are several ways you can make yours more profitable. Even successful restaurants have trouble bringing in guests right after the weekend. Focusing on these days and appropriating the necessary resources to make them more profitable can mean a financial boon for your restaurant. Here are five ways you can increase restaurant revenue on Mondays.
Leverage Monday Night Football
According to Statista, ESPN's Monday Night Football averaged 11.6 million viewers per broadcast in 2018. That's a pretty large pool of potential guests to pull from. While it can be tough to get people out on a Monday night, football tends to be a big draw for restaurants with a bar and a good gameday experience. You'll want to make sure you have enough televisions to make the outing worth it. Offer discounts on traditional gameday appetizers such as wings and nachos. Create drink specials and develop some kind of happy hour that runs the length of the game.
Hold A WWE Monday Night Raw Party
During the offseason, you may consider hosting a WWE Monday Night Raw party. The weekly wrestling event runs all year long and brings in millions of viewers. There are some fun promotions that can be used to promote your event, including sumo suit wrestling, costume contests and even an arm-wrestling competition. Much like any other special night, you should include some kind of drink and appetizer specials to entice more customers to join in the fun.
Develop A Monday Themed Menu
Monday's mean a lot of different things to a lot of people, but one common theme is the struggle to get back to work after a couple of days off. Working off of that theme, brainstorm with your staff to come up with some funny ideas related to that subject. Have unique appetizers, entrees and drinks that are only available on your Monday menu. You may even consider making Monday nights a tasting kitchen night where guests get to try a variety of popular and new dishes and drinks created by your kitchen and bar staff.
Start A Trivia Night With Prizes
Trivia nights are very popular in the restaurant scene and can be a great way to build relationships with your customers. It's also an effective way to get guests to engage with each other. These types of experiences are what make your restaurant memorable and can drive customer loyalty. Offer prizes such as company branded merchandise, discounted or free menu items or even cash.
Host A Weekly Karaoke Night
"The global karaoke market has been estimated to be worth nearly $10 billion." People love Karaoke and it continues to be an effective means of bringing in restaurant clientele. You can choose to purchase your own machine or hire on a company to run your karaoke night. Either way, getting a large group of people together to sing their hearts out has the potential to make an otherwise slow night very profitable. Holding contests that are judged by the audience and giving away small prizes is a very good way to encourage participation.
Using social media, in-house flyers and direct mail pieces to advertise your Monday night specials will help you get the word out. You may also consider offering a referral discount to your current customers to encourage word of mouth advertising.
Click Below For More Ideas To Improve Your Restaurant