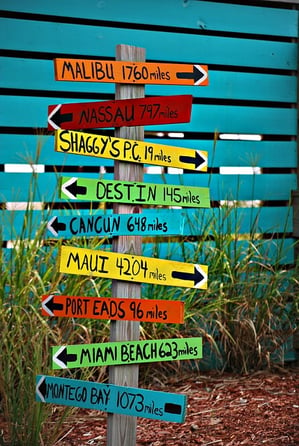 By now, almost every small business owner has heard the phrase "location, location, location". The right location can transform your small business into a thriving company. The wrong location can put you out of business. Having a business that is profitable enough to justify opening a new location is exciting, and taking time to research the perfect site will help ensure that the second site is as successful as your first. Opening a new location for your small business is both exciting and stressful. Proper research and capital will ensure you're ready to meet and overcome challenges as you take advantage of new opportunities. Just as with the first location, there are many expenses involved in opening a second location. More staff needs to be hired, including hard-working and trustworthy management to run things when you are not at one of the locations. More inventory must be ordered. Renting or purchasing a second building or storefront is another necessity. Equipment, display racks, and everything you needed at your first store will need to be duplicated for the second location. Here's what you should look for when opening a new location for your business.
How Is Your Market Trending?
Before making the decision to expand, you need to see which way the market is trending for your niche. This can be done by researching the success of your competitors and what direction they're going in. While you don't want to depend on them solely, they can be great indicators of where the market is heading. You may also want to take a look into new technology within your industry. Make sure your current location is ready to compete into the future before considering a new one.
Surround Your Business With Success
Don't be afraid to stand on the shoulders of giants. For example, if you own a restaurant and you find there's a storefront available at a strip mall that's anchored by a Walmart or a Target, you shouldn't hesitate to seize that opportunity. Your business will get plenty of exposure from people who are visiting the larger retail chain. It's really free advertising.
Don't Be Afraid Of Competition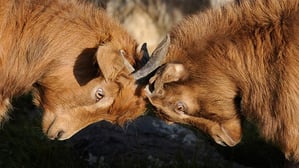 Just because there is competition in the area does not mean you should look elsewhere. Opening a new location near a competitor gives consumers an opportunity to do some easy comparative shopping. It also offers them an alternative if they're dissatisfied with the competition, or just want a change of pace.
Long Term Costs
Don't just look at what opening a new location costs now; think about how much it is likely to cost in the future. If you're renting, think about how much the rent goes up in the area every year. This is especially important if you are in an up-and-coming area that is expected to boom once it's fully developed. If you're buying, how much are insurance and taxes going to cost you long-term? Answering these questions may require a little research, but knowing the answers before you sign your lease will align your new location with success.
Can A Second Location Run Without You?
As the saying goes, you can't be at two places at one time. You need to make sure you have an airtight business plan that will carry over to the new location. Additionally, you will need to hire qualified people that you can trust to operate your business without your supervision. You'll need to take a detailed account of your responsibilities and determine whether or not you have someone you can trust to handle all of them.
Funding
Not many small business owners have the available cash flow to open a second location without help. Quikstone Capital Solutions works closely with small business owners to offer advice and provide funding to expand and improve. A merchant cash advance is one of the fastest and easiest ways to obtain cash for your expansion. Many small business owners have difficulty obtaining a bank loan due to strict qualifications. Consider a merchant cash advance from Quikstone Capital Solutions to finance your expansion.