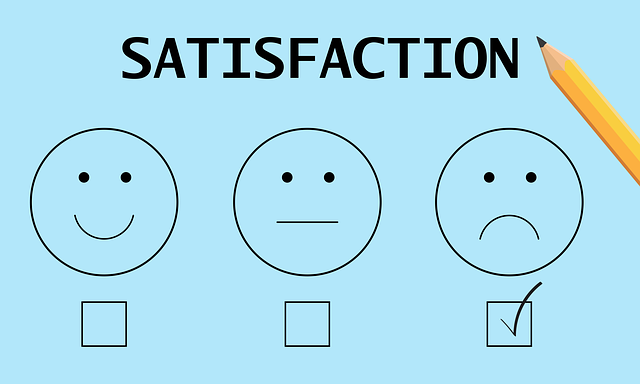 An improved customer experience is quickly becoming one of the best ways for small businesses to differentiate themselves from the competition. Technology offers some help in this task, but in the end, it's all about people. Engaging with customers and listening to them is imperative in creating a great customer experience.
It All Starts At The Top
As the owner of a small business you are the leader and set the foundation for the entire company. Your reaction begins the "ripple effect" into how the company treats customers so it is vitally important that you set the tone for your employees. Whether you are the kind to rage at any given moment or are fully involved with your employees, that energy trickles down to what the customer will experience. As the "reap what you sow" saying states, your behavior will ultimately affect the customer even if it is a non-direct intention.
Incorporate Augmented Reality
Augmented Reality simply means that a live direct/indirect view of a real-life situation is "amplified" by a computer-generated tool or real world sensory such as sound or graphics. This gives customers an accurate prediction of what they can expect. Engaging online is not the same as the "real thing" so augmented reality can be used in many ways depending on the needs of the company. There can be many opportunities where augmented reality can give customers a more realistic idea of what the experience will be like and help the customer make an informed decision for themselves.
Engage With Your Customers
When keeping your old customers' attention as well attracting new customers, attention is a precious resource and you don't want to waste it! According to CustomerThink.com, businesses are discovering that it is important to listen to what your customers are telling you as opposed to just "hearing them". Many customers would have to repeat themselves in order to finally get someone to understand what they wanted and no one likes to feel ignored. You can get creative with how you deliver the unexpected since customers just expect a sale. If you are able to add a personal touch even if it a simple question such as "How is your day going?" it could build a long-lasting relationship with your customers by having them embrace the unexpected.
Adding Value through Analytics
Huffington Post states that if company wants to further progress with their customers than they also have to provide a better strategy when it comes to analytics. When it comes to sorting through large quantities of data, a machine is much more preferable. Customers hate to wait so companies want to get away from relying on employees to help create a more personalized customer experience. Computers have the ability to empower our technology and give us the opportunity to create specific experiences that would be relevant for the customer. The traditional values of customer experience don't have to completely be ignored, but when a business is able to use an analytic approach this differentiates them from their competitors. Companies use analytics just to know and understand their customers at a deep level so they can deliver their customer service faster and more efficiently.