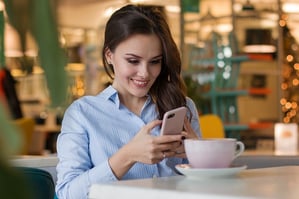 The Millennial generation is known for seeking out smaller, private businesses that offer a variety of unique products and services. "Over the past eight years, gourmet coffee consumption has soared from 13 percent to 36 percent among 18-24 year olds, and from 19 percent to 41 percent for those 24-39. For espresso-based beverages, consumption increased from 9 percent to 22 percent for 18-24 year olds, and from 8 percent to 29 percent for respondents 25-39." This market continues to expand and with an ability to pivot quickly, smaller coffee shop owners hold a distinct advantage. Along with your coffee selection, there are several other aspects of your menu to consider.
Condiments
Condiments come in many forms and having a diverse selection to enhance your menu items can make your shop stand out. Having a wide variety of coffee flavorings, creamers, cream cheeses, butters, jams, syrups and jellies can help the traditionally smaller menu of a coffee shop become more diverse. You will want to thoroughly analyze the cost of your condiments to determine which items require a charge and which ones will be complimentary to your guests. Many coffee shop owners produce specialty condiments in-house. This allows you to use your creativity, keep your menu fresh and improve your profit margins.
Imported Brands
Imported, artisanal and specialty coffees are what make independent coffee shops different from chain stores. Having a variety of roasts, brews and blends will help you reach those looking for more than your average cup of Joe. Be sure you and your staff are educated on the differences in each of your offerings so they can properly explain them to your customers.
Organic Ingredients
The millennial generation is considered much more conscious of what they put into their bodies than their older counterparts. Countless campaigns against GMOs and pesticides have been waged, highlighting the demand for higher quality ingredients. While organic ingredients do come at an increased cost, their higher quality allows you to charge more. The change can also significantly improve your reputation, as there is sure to be a bump in the quality of your end product.
Bite-Sized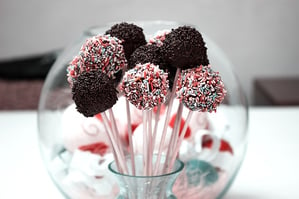 Cake Pops took the bite-sized pastry game to new levels and the trend has shown to have staying power. Offering a way for people to indulge their sweet tooth without over-eating or wasting food is a great way to get customers to try new items and move inventory.
Tasting Menu
Building on the bit-sized trend, you may consider offering a few different tasting menus that allow customers to get the full scope of your offerings. These menus also help you to determine which products are a hit, and which items may need to be replaced. These menus offer a great opportunity to gather insight and feedback from your customers.
With over 12 years in the business, Quikstone Capital Solutions has proven to be a trustworthy and knowledgeable lender specializing in small business funding. Over 60% of our clients are renewals looking to continuously grow their business. Whether you need cash to cover unexpected costs or if you're looking to make long overdue improvements, Quikstone Capital can help.