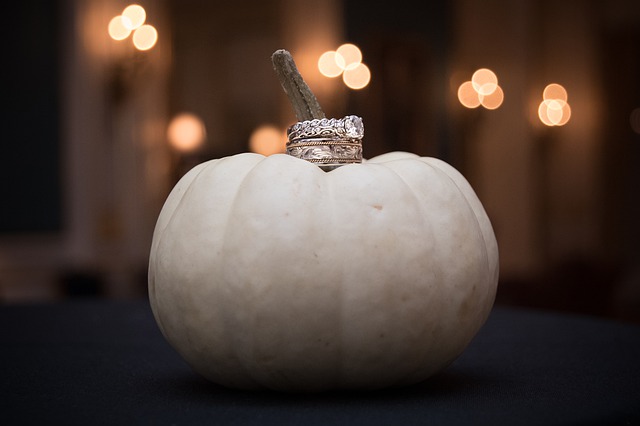 The fall wedding season is nearing its fruition and catering companies will be under the gun to deliver unique experiences for new couples. Wedding trends drive the catering business and being on the cutting edge is essential to remain competitive. Here we've outlined five of the latest wedding trends sure to make an impact this fall.
Roaming Food Bars
Roaming food bars that deliver various appetizers, entrees and desserts to each table have recently come in to fashion. They allow guests to see what options they have and ensure no one gets hungry during the wedding reception. These food bars should be clean and easy to manipulate throughout the venue. You can step this up by offering a mobile chef station where guests can observe their dish being created tableside.
Tapas And Dim Sum
Borrowing from our European and Asian neighbors, both tapas and dim sum are quickly becoming popular on the wedding circuit. Tapas are small dishes generally served with a glass of wine. Dim sum consists of several bite-sized options. Both are trendy and delicious. For those looking to add a unique flair that encourages guests to mingle, tapas and dim sum are both great options.
Customizable Cocktails
Cocktails are an important part of any wedding reception. Consider spicing up your party by allowing guests to customize their drinks. Setting up a station that includes edible flowers and fruits that guests can add to their drinks provides a fun way for them to personalize their beverage. It also encourages interaction and is a sure way to get your guests talking.
Multiple Small Courses
Rather than serving a family style meal or one large entrée, multiple small courses are becoming a trend at wedding parties. Offering five to six different courses makes for a more exciting meal and gives you a better chance of giving each of your guests something they really enjoy. When coming up with your menu, you may consider organizing your courses into different themes based on season or country of origin.
Going Green
Green weddings are sure to be the wave of the future. Everything from green wedding invitations, decorations, recyclable dinnerware and organic, sustainably sourced foods all fit into this theme. This is a particularly attractive option for environmentally conscious clients and younger generations. Gift bags can be created with reusable straws, water bottles and even saplings.