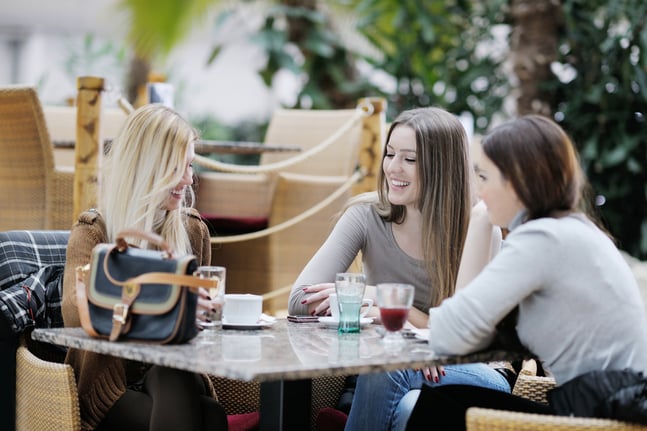 Despite rising energy and food costs and talk of a recession, more consumers are dining out, spending 40% of individual or family food budgets on restaurants each month. That's the finding from a recent Popmenu survey of 1,002 consumers.
As budgets tighten, consumers said they are more likely to pull back on other purchases such as new clothes, travel, and gym memberships before reducing their restaurant spending.
Popmenu also found that 29% of consumers believe it's cheaper to order from restaurants than buy all the items needed to cook a meal; 27% said it costs roughly the same without all the work.
Regardless of the reason it's worth remembering this simple fact, consumers love restaurants. Approximately 45% of consumers say they now eat in restaurant dining rooms at least twice a week.
It's the one big lesson from the pandemic. After months of being forced to stay at home, consumers would do just about anything to dine out. They withstood long lines and shortages of supplies and restaurant employees that hampered the quality of their visits.
"While consumers are keeping a closer eye on economic trends and their overall spending, restaurant dining continues to account for a significant portion of their food budgets each month," says Brendan Sweeney, CEO and co-founder of Popmenu. "Where they ultimately choose to spend their dollars is, in part, influenced by how much the restaurant keeps consumers engaged through digital outreach and how frictionless the overall experience is both online and on-premise. Quality, convenience, and value are top of mind."
For restaurant operators, the lesson is simple. If you give consumers a reason to visit your restaurant, they will take advantage of it.
Since 2005, Quikstone Capital Solutions has helped thousands of merchants with working capital for all their business needs. Contact us today to learn how we can help your business grow. At Quikstone, we have one goal – to help you succeed.
Download our investment guide for more tips to grow your restaurant!