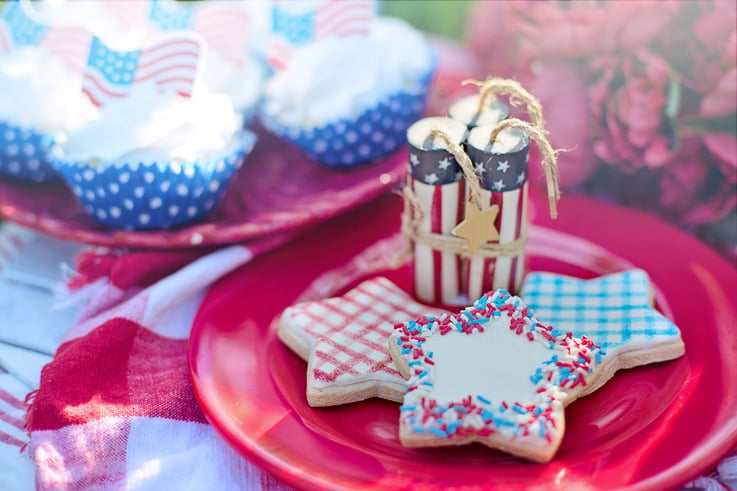 Independence Day weekend is a huge weekend for the restaurant industry. Many people will be off work and traveling to celebrate the holiday, making a considerable increase in sales for the hospitality industry. Here are a few ways to help your patrons commemorate the weekend.
Decorate
Obviously red white and blue are a staple when it comes to decorating for any patriotic holiday. Make sure you have some sprinkled throughout your restaurant, showing off your patriotic side. You can decorate with bunting and flags as well. Just make certain flags are displayed in the proper way to be respectful of those that serve.
Prepare Your Patio
You may need to add extra seating or change the layout for those that might want to dine outside. You could even hire a band to play live music for the event. Patrons may be more inclined to being outdoors, especially in the evening if there's a chance they might catch some fireworks from your outdoor space.
Firework Show
Speaking of fireworks, you could have your own fireworks show. If ordinances allow and it is safe and, in your budget, offering a firework show can be a huge crowd-drawing event, which in turn would increase sales.
Signature Cocktails
Offering a few "Red, white, and blue" patriotic cocktails is a great way to help your patrons celebrate the holiday while increasing your liquor sales for the weekend. With stylish and fun drinks, many people will likely share pictures of their drinks on social media, giving you a bit of free advertising as well.
Freedom Specials
Let freedom ring with some all-American specials on food and drinks. Offering specials on American dishes like wings, sliders, and other shareable foods is a great way to boost sales on foods that aren't entrees. You can also offer specials on popular American beers.
Download our restaurant investment guide today!