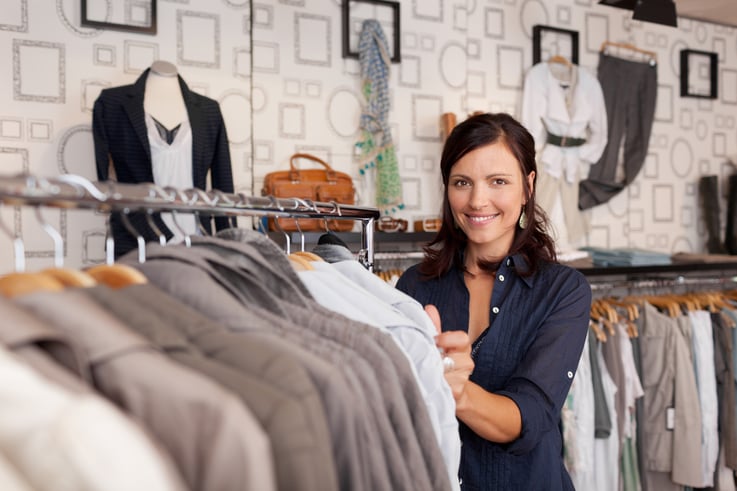 Labor Day marks the end of summer and the start of so many things. It is the start of fall, pumpkin spice season, football season, back to school season, spooky season, etc. When the seasons start to change, there are so many things to shop for that it is the perfect time to revamp your specialty retail store, no matter what you specialize in.
Fall Items
Transitioning into a new season over a holiday weekend is a great opportunity to display your new fall merchandise and get an early influx of sales. Fall items can include anything softer and more neutral in color and range all the way to full-fledged holiday-themed pieces for Halloween and thanksgiving.
Winter items
It might be a little early to pull out all of your winter stash, but it might be appropriate for some places with cooler weather to start selling just a few key winter pieces. If you decide to start offering winter items early, be sure that they are in a central location so anybody shopping with a need can easily find these items.
Sidewalk sale
The chances are that you will still have summer inventory to offload before fall sweeps in. This is the perfect chance to host one last outdoor sidewalk sale and sell any remaining summer stock. You can partner with other local businesses to make it a significant event and draw a bigger crowd. You could even schedule food trucks and other vendors to come and join in on the fun.
Customer Incentives
A well-advertised customer incentive is a great way to bring in business for an annual labor day sale. Some of your best customers can be gained by simply being appreciated. You can offer a few different incentives to celebrate the holiday with your customers.
Here are a few ideas:
Free item with purchase: This can be a branded item like a tumbler cup, a planner for the upcoming year, or anything that might fit your customer's needs.
Gift card with purchase: You can do a set of randomly assigned amounts to draw suspense from buyers or give a set amount for those that spend specific amounts in tiers.
Enter a giveaway: You can giveaway a large item and allow customers to enter by making a purchase. Depending on your sector, you could give away electronics, beauty services, or even outdoor equipment like a Yeti cooler.
We've worked with thousands of retail stores just like yours. We've funded investments over the years that have saved stores from closing their doors and funded investments that have helped shops exceed their goals..
A business cash advance from Quikstone Capital can help your business grow and profit. Click below to apply now.