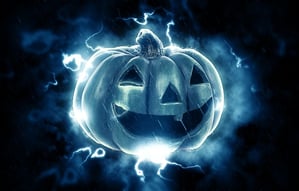 Halloween is a time for creativity and fun. Small businesses are smart to take advantage of this growth opportunity to bring in customers and increase revenue. Holidays represent a great time to run promotions, host special events and grow your business. There are lots of things you can do to bring in and entertain children and adults. This time of year also presents opportunities to expand your reach through branded items. With advances in technology there are more ways than ever to capitalize on the holiday season. Here we've compiled some great ways to market your business during Halloween.
Contests
Hosting different competitions is a great way to draw in customers. For Halloween you can hold a pumpkin carving contest. This is a great way to get kids and families involved. The same goes for costume contests. You can hold one for kids and also one for adults. Different types of eating contests involving fall food items can also help you bring in new customers. This is a great opportunity for you dress up yourself. This will endear you to your customers and employees.
Halloween Product Displays
Halloween themed displays are a great way to showcase new and popular products. This will help to draw attention to your wares with a touch of fun involved. This can be done at your brick and mortar establishment or even on your website.
Decorations
There are so many options when it comes to Halloween decorations from silly to scary to artistic. You'll want to take a hard look at your traditional customers when deciding how to decorate your place of business. You don't want to offend people and if your business is predicated on families, you want to make sure you don't scare the kids. Letting your customers get involved in the decorating process is also a great way to drive customer interaction.
Fall Flavors
Those in the food industry have a great chance to maximize profits through seasonal and specialty menu items. This can be done through traditional fall foods such as pumpkin pie and even Halloween themed dishes that add a touch of scary to your menu.
Videos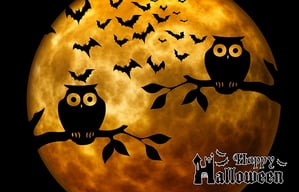 Creating a Halloween video will not only serve as a draw for website visitors, it's also a great team building exercise. Involve your employees in the scripting and acting out of the video. Videos tend to get a lot more hits through social media than traditional print posts so this is a great opportunity to get people to your website. This is especially effective if you have an Ecommerce site where a significant portion of your sales are made online.
Website Scavenger Hunt
Technology affords small business owners some creative ways to market during the holidays. A website scavenger hunt where you visitors need to locate specific items on each of your pages is a great way to drive traffic. You'll want to offer some kind of incentive for people to participate. This can include company branded items which will continue to further your reach.
Halloween Party
If you're looking to go all out with your Halloween marketing, there is no better way than hosting your own party. This is a great way to draw in new customers and promote your products. To pull off a successful party you'll need to plan ahead. Make sure you've got enough food, drinks and staff to ensure everyone has a good time. Being the host of the party is also a good opportunity for your customers to get to know you and familiarity breeds loyalty in small business.
Party Favors
Putting together gift bags with company branded items will help to expand the reach of your marketing efforts. Be sure to include items that can be used in everyday life to maximize their exposure. This is also a great opportunity to offer coupons to get people to try your different offerings.
Funding Your Marketing Campaign
Coming up with the funds to hold a full scale Halloween celebration can be difficult for some small business owners. The return on investment can be long lasting if you're efforts are successful. Consider a merchant cash advance from Quikstone Capital Solutions to maximize your holiday revenue, grow your business and not scare your bottom line.