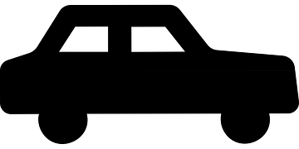 The auto industry is a popular target for environmental enthusiasts. For this reason, among others, it is important for your auto repair shop to incorporate green practices. Limiting the environmental footprint that your shop leaves is not only good for the earth; it's good for business as well. Being able to advertise your shop as environmentally friendly is a newer trend in the industry and can set you apart from the competition. Many consumers seek out green businesses, so why would the auto repair industry be any different? With a few small steps, you can get on your way to making your shop environmentally friendly, corner a growing market and increase auto shop revenue.
Minimize Liquids / Dry Clean-Up Practices
Do your best to minimize the liquids your use for clean up. Utilizing dry clean up practices and cleaning up spills immediately can decrease the need for liquid cleaners that can be harmful to the environment.
Stop Using Absorbents
Many shops use kitty litter and other absorbent materials to clean up large oil spills. In many cases, these materials are thrown out with the normal garbage. Using an oil mop or simply a squeegee with a dust pan can greatly reduce the impact these types of spills can have.
Order In Bulk
Ordering your supplies in bulk can greatly reduce the amount of packing material your shop disposes of. Not only does ordering in bulk save your shop money, it helps to save the earth with the reduction of paper and plastic products needed to package your materials.
Prevent Toxins From Entering Storm Drains
There will always be toxic run-off coming from an auto repair shop. Given the materials and nature of the business it is inevitable. Creating preventative measures to ensure none of these toxins are entering storm drains goes a long way towards limiting your impact on the environment.
Monitor Electric and Water Bills
You'll want to monitor your water and electric bills closely to identify possible leaks and inefficiencies. A small leak in a pipe can cause major damage not to mention be very costly and waste water. Having your electric company perform an energy audit is also a great way to save money and ensure your company isn't wasting energy.
Energy Efficient Lighting
Keeping energy efficient lighting is a low cost long term solution to helping your business get going in a green direction. Making sure that lights are off in rooms or areas that are not being used is also a best practice. You may want to consider having Motion sensors or timers on lighting fixtures to ensure that energy is never wasted.
Use Non-Toxic Degreasers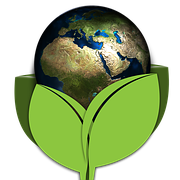 Whenever possible, you will want to use non-toxic degreasers and cleaners. These products can be a touch more expensive, but the benefits are well worth it. If you've made the decision to go green, this is a necessary step, and keep in mind, if you're buying in bulk, the additional cost should be minimal.
Use Green Building Materials
Whether you're building from the ground up or just making renovations, using green building materials is a must. In many cases, these materials can be less expensive as they are used from recycled and often waste products.
Recycling Containers
Recycling paper and plastic containers that are used during regular business will make a big difference in how much waste your shop is producing. It would be good to have a container for paper and a separate container for plastic bottles, oil and other liquid products.
Refillable Spray Containers
Rather than buying things like engine degreaser in smaller separate bottles, think about purchasing a larger container of the cleaner and using a refillable container. When doing this you are creating less waste since you are not throwing out plastic bottles every time you run out, but instead refilling them.
The Cost of Going Green
Converting your shop over to a green business can be costly, however, in the long run; the added business you are sure to receive is well worth the investment. Consider a auto repair cash advance from Quikstone Capital Solutions to help your shop go green. Want more ideas to increase Auto Repair Shop Revenue? Download our Auto Repair Investment Guide for 4 more great ideas.