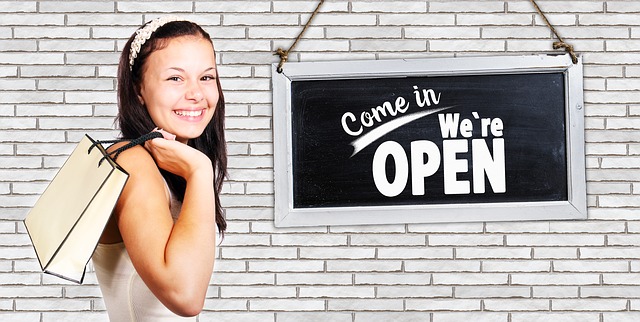 As online retail sales continue to increase it has become imperative that owners of brick and mortar stores find ways to stand out. As the online marketplace grows, the competition for customers will become fierce. Having a clear strategy and implementing it ahead of time will give your business its best chance to prosper.
Rewards Programs
Offering rewards to your loyal customers will encourage them to remain loyal to your store instead of seeking out more convenient alternatives. Discounts towards future purchases, point programs and free gifts are all ways you can reward your customers for continuing to shop at your store. These contacts can also be nurtured through email drip campaigns that are personalized to offer complimentary products based on past purchases.
Free Wi-Fi
According to Retail TouchPoints, "more than 90% of consumers use their smartphones while shopping in retail stores". Offering free Wi-Fi can help you market to your customers while they're in your store and can improve the customer experience. There are variety of ways you can use this for marketing purposes including offering rewards for people to like your social media pages or check in at your business while they're shopping.
Unique Inventory
The easiest way to stand out is to offer your customers something online retailers cannot. Imported, hand crafted and homemade items give your business a unique feel and an air of exclusivity. When it comes to crafts, art and clothing, the uniqueness of an item plays a pivotal role in your ability to move inventory. Seeking out items that are not typically found on major online stores like Amazon can make your store a boutique for discerning shoppers.
Join Them
Many brick and mortar retailers are beginning to realize the opportunity to increase profits by incorporating eCommerce into their current business model. Although the vast majority of retail purchases are still made in-store, eCommerce continues to grow and allows you to reach across the globe with your products. The setting up and maintenance of an online shop is less expensive than that of a brick and mortar store and can serve as a terrific compliment to your in-person business.
The world of retail has changed dramatically over the last 10 years and continues to evolve. Being a proactive small business owner and taking strategic steps to ensure the longevity of your business is of vital importance. Click below for more ideas to grow your retail business.