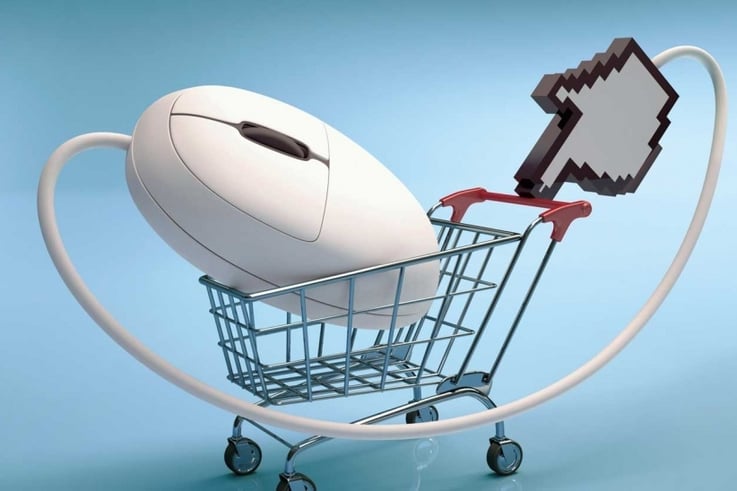 Ecommerce is one of the most lucrative industries when it comes to any small business. Restaurants and specialty retail stores alike have all grown when it comes to online sales and ecommerce. Using the internet and ecommerce to grow your business, especially in a time like now, is a no-brainer. Here are a few ways to take your business to the next level with ecommerce:

Offer Extended Payment Options
Many of us have endured financial difficulties in what has been a very tumultuous year. Offering shoppers the ability to pay over time will be a tremendous draw and a welcomed site to cash strapped consumers. Much like free shipping, your extended payment options should be contingent on total cost and other factors. This can greatly increase your customer base and your average order. Using services like Klarna, Afterpay, PayPal in 4, and Affirm are a great way to offer this option to your customers.
Email
Email campaigns allow you to reach a large number of prospects in a short period of time with targeted messaging. These campaigns can come in several forms. You can send a mass email to a large number of prospects that details the uses and benefits of your products and services. Nurturing campaigns allow you to reach out to current and past customers to show them additional offerings they may not be aware of and keeps your company on top of their minds. Email newsletters and blog recap emails will give potential customers insight into new products and the direction of your company.
Shipping
Offering to ship is a great way to grow your small business beyond your local area. Without ecommerce shipping orders to customers, that would be difficult to do. There are many things to consider when it comes to shipping your products. Cost, of course, is the first thing to consider as this will affect your product pricing. It would help to focus on efficiency, product safety, and distribution channels. You need to make sure that people are getting the correct product, undamaged, in a timely fashion.
Convenience And Quality
It's easier and more convenient to check out a business online than it is to do so in person or even over the phone. People like the anonymity of the web - no one is going to ask them to buy something directly. It's easier to say, "I'm just looking," or "no thanks" on a website than it is in person. Make sure your website looks good and is easy to navigate.
Specialty retailers have to utilize innovation and creativity to achieve long-term success when encouraging customers to purchase from their stores over the "big box" retailers. It takes a targeted and successful marketing campaign to convey your brand message and create a loyal customer base. You want people to think of your company first as providing the best quality and service for the product that they seek. It is easy for vendors who sell a wide array of different types of merchandise to attract customers with the allure of convenience. However, it is not easy to specialize when you have too many product lines. Customers recognize this difference and will often pay a higher price to visit a specialty store since they have a better chance of finding exactly what they are looking for.
Quikstone Capital offers merchant cash advances for small business owners looking to grow and expand their business. Click below to apply now!