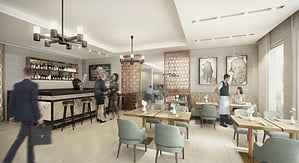 Restaurant owners need to continuously come up with new ideas to drive revenue and keep their establishment relevant. This, along with a multitude of other tasks, comes along with actually running the business. Utilizing technology and well-planned events, you can turn your location into a hub for your target audience. Here are a few ways you can attract new customers and increase revenue.
Social Media
In recent years, the growing trend among restaurants has been to incorporate social media into their business model. Not only does this help connect restaurants with their customers, but it also allows the owner to come up with promotions exclusively on Facebook, Twitter and other social networks. For instance, many restaurants across the United States are offering between five and 15 percent discounts to customers who "check in" to their favorite restaurant on Facebook. Others, meanwhile, provide their patrons with a discount if they tweet a picture of the food. Social media doesn't have to be a venue just for discounts. Restaurants can utilize Instagram or Facebook for an array of other concepts, such as sharing the menu, engaging customer feedback, monitoring comments from customers on Twitter and posting updates on the latest happenings.
Sporting Seasons & Events
The NFL season is well underway and the NBA calendar has just tipped off. Why not make your restaurant the place to be on game night? Many restaurants use important sporting events and seasons as a way to draw new customers so people can celebrate the games together. In addition, instead of just broadcasting the game on television, the restaurant can offer promotions, too: five percent off to customers who wear jerseys if their football team scores five touchdowns or 10 percent off if a certain basketball team scores 100 points.
Themed Dinners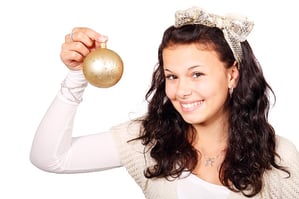 The holiday season is coming up, which also means a higher number of customers going out to dinner with friends, family and colleagues. Rather than just serving the traditional menu, perhaps having a separate holiday menu that consists of conventional Christmas foods, like turkey, stuffing and cranberry sauce. The same kind of theme can apply to a day like the Fourth of July or Labor Day: BBQ, sandwiches, salads and other backyard favorites.
Peak Hours
Do you want to boost customers in the early morning and lunch hours? One of the best ways to do this is to offer an express breakfast or lunch menu - remember, these customers are likely in a rush and have to head to the office. If the food is sublime and fast then this produces a wonderful impression for the client, and serves as a reminder that this is the place to be if they want something fresh and quick before they start or continue their workday.
Happy Hour & Wine Tasting Events
Offering a happy hour and/or wine tasting event(s) will likely bring in customers from around the area and particularly older and more professional clientele. A happy hour feature takes place between three and six. A wine tasting event is geared towards couples, especially on a Friday date night or Valentine's Day. If these events are executed correctly then it can lead to longtime customers.
Late Night Crowds
Late night customers are usually different than what the establishment is normally accustomed to. These customers are typically millenials, partygoers and those who just came from a concert or a show at 10 or 11 p.m. They will typically want a simple menu that is affordable, filled with small plates that provide a tremendous value - think of a smaller version of your specialty dishes. Your restaurant should have a comfortable but fun ambiance with adjusted lighting and quiet music. In other words, a laid back atmosphere that seems like a hip and cool place to be at night.
Quikstone Capital Solutions has been providing small business owners with merchant cash advances to stabilize and improve their companies for more than 10 years. If you are in need of a cash to cover unexpected costs, or if you're looking to make long overdue improvements, a merchant cash advance could be right for you. With the ability to quickly qualify and get your money in a timely fashion, there is no more convenient option.
Click Below For More Great Ways To Grow Your Restaurant Business