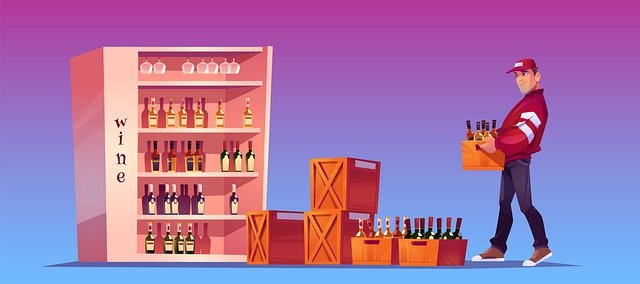 The holidays can be a busy time for liquor stores, but there is a lot of competition out there. Online delivery services as well as other local vendors can cut into your profits, making the marketing side of your business especially important during the holiday season. Here are five ways your liquor store can boost sales in what is sure to be a busy time of year.
Cross-Product Promotions
Consider offering a discount when customers purchase multiple items from a particular brand. This can help to drive sales, move excess inventory and expose your customers to something new. For example, if someone purchases a particular brand of wine, offer a discount if they purchase two more bottle from the same manufacturer.
Loyalty Rewards Programs
Loyalty rewards programs have proven to be a great way for small businesses to develop repeat business. Many use a point system that rewards customers based on purchase amount and these points can be redeemed for discounted and free items. Knowing they are accumulating a discount will drive customers to visit your liquor store exclusively.
Bundled Gift Packages
The holidays are typically a very busy season for liquor stores and providing bundled gift packages can drive even more revenue during the fall and winter months. Put together complementary items such as wine, cheese and crackers and package them in a way that make them attractive as a gift giving option.
Gift Cards For Future Use
When a customer makes a purchase, offer them a gift card that they can use on their next visit. This encourages them to come back to your store and helps to build a relationship. Even in the liquor store industry, building trust and camaraderie with your patrons can go a long way toward developing loyal customers.
Discounted Prices
This is the most obvious choice to boost your holiday sales. Everyone loves a discount, especially when they will be purchasing larger amounts for holiday gatherings and gifts. Make sure your discounts are valuable enough to draw in customers without sacrificing your bottom line.
Download our free liquor store investment guide for more ideas to grow your business!