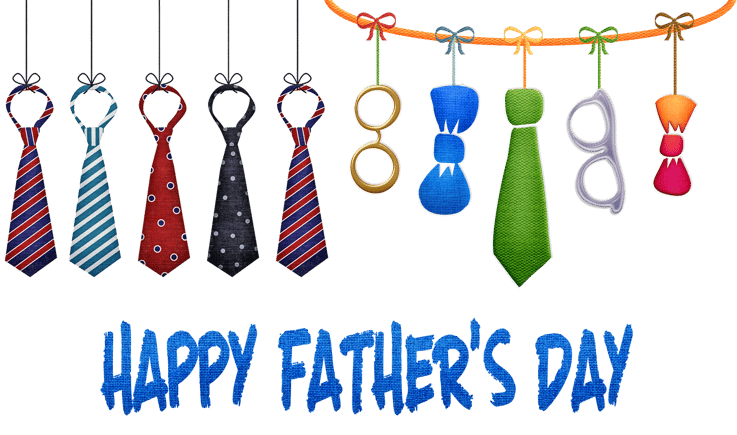 This year, Father's day, along with many other holidays, is probably going to be celebrated a little differently. While you can't take dad out to a movie, and services at his favorite restaurant aren't the same, you can still make the day unforgettable for the Father's in your life.
Go Outdoors
Many favorite dad hobbies take place in the great outdoors. These are hobbies that can usually be done while maintaining social distance so it makes an easy and safe way to celebrate the day. Here are a few outdoor activities dad might enjoy:
Fishing
Golfing
Camping
Kayaking
Boating
Scavenger Hunt
Planning a scavenger hunt for the dad you are celebrating is a fun activity for the entire family, and a creative way to lead him to his gifts. You can add sentimental clues and destinations around town or keep it within your own property lines. The length and difficulty depends on you, but remember a challenge is always fun as long as it's not too hard.
Fun crafts
Making the dad or dads in your life a fun and memorable piece of art, or even something useful, is a great way to celebrate them. Handmade gifts are always a fan favorite because they are irreplaceable and cannot be found in a store. Wow your dad with creativity in the form of:
Handmade card
Handprint keychain
Homemade T-shirt
Coin dish
Treat tackle box
BBQ
One hobby that many dads enjoy is grilling. Let dad show off his skills with a spatula by getting all of the necessary supplies for a small family BBQ. He will enjoy whipping up an amazing meal and everyone will enjoy the food.
Game Night
Having a family game night is an excellent way to celebrate Father's Day! While almost every board game will be heaps of fun, we suggest avoiding games that take hours to play and always end in a fight. Some fun and easy family games are:
Uno
Phase 10
Catchphrase
Apples to Apples
Ticket to Ride
Scategories
Heads up
Clue
Trouble
A fun way to decide what to play is have everyone write down their favorite game and let dad choose one from a hat.
Learn Something New
Most dad's already know a lot about everything, dad's are just awesome like that. However, a great way to celebrate dad this year is by taking on the challenge of learning something new together. Many businesses are offering online classes and tutorials right now, so it is a great time to learn safely from a distance. Ask the dad in your life if there is anything he would like to learn or if there's a task or project he needs help accomplishing and gather the supplies and tutorial and surprise him with it on Father's Day.