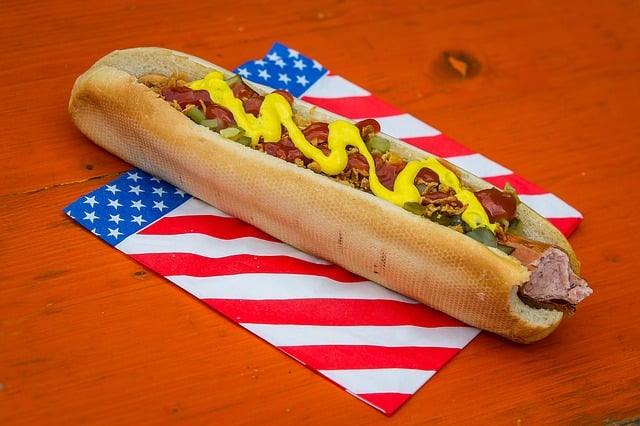 Labor Day weekend offers a great opportunity for restaurant owners to kick off a profitable fall season with a bang. Hosting a Labor Day event can give great visibility to your restaurant and help to provide the type of memories that build a lasting customer base. There are many aspects that go into planning and pulling off a successful restaurant event.
Promote Through Multiple Channels
Without proper promotion your Labor Day event could fall flat. It's important that you use all of your marketing channels to promote your event. Social media is a great way to get the word out. You can post the different entertainers and food offerings you'll have at your event. Posting pictures and videos from previous events is also a great way to draw in customers. Flyers can be very effective if distributed in the right areas. You can pay to have them distributed through local newspapers or even hand them out on the street or local college campuses. If you plan on holding a large event, it may even be possible to recruit local television and newspaper personalities to promote and then cover your event.
Offer A Variety Of Entertainment Options
Booking great entertainment will highly impact the success of your event. Booking musicians and other acts far in advance is important in the organization of your event. You'll want to look into a variety of acts to satisfy a broad range of your target audience. You'll also want to include something for kids and families during the day. The night hours will most likely be ruled by the party goers. Holding competitions such as eating or dancing contests is a great way to keep the fun going and encourage audience participation. Many cities and towns have fireworks displays during Labor Day weekend. If you're within the viewing area, this can be a big draw for customers. It also allows you to keep revenue coming in during the display since customers won't have to leave to see them.
Create A Holiday Themed Menu
You'll want to put together a special menu for your event, and with this being Labor Day, this mean barbecue. While you will certainly want to feature your traditional menu items, having some barbecue will give you event that unique Labor Day feel. Be sure to include menu items for vegetarians and those with food allergies as well. Another important aspect to a successful event is the drinks. Offer a variety of drink options as well as holiday themed items.
Thoroughly Prepare Your Staff
Preparing your staff and even hiring on temporary workers will be instrumental to the success of your event. You'll want to make sure your staff is properly trained and prepared for any situation and that they are providing excellent customer service. Having enough staff members to meet the needs of your guests will help your event go off without a hitch.
Make The Environment Visually Festive
With Labor Day still being a patriotic holiday, you should be able to use decorations that were used for any type of Fourth of July celebration you held. Decorations should be ordered in advance so you can plan out how you will decorate ahead of time. Make an effort to purchase decorations that can be reused so that you can save money on future events.
Make The Proper Investment
With such little time left before Labor Day weekend, if you haven't secured the funding for your event just yet, your best option is a merchant cash advance. MCA's have a much faster approval time and are easier to qualify for than a bank loan. Consider a merchant cash advance from Quikstone Capital Solutions to fund your next holiday event.