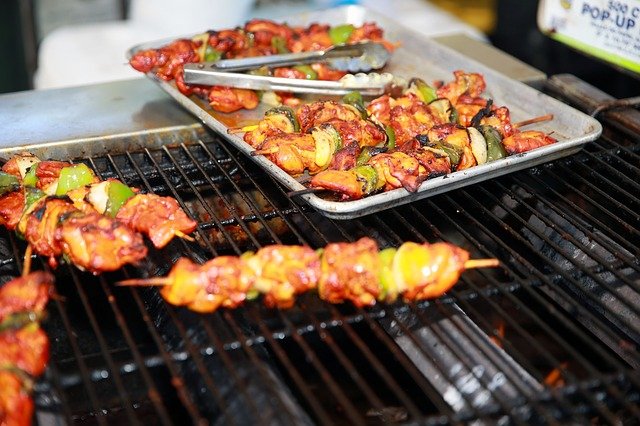 Labor Day weekend can be very profitable for restaurant owners that plan ahead. Putting on an event is a great way to draw in customers and increase profits. While there will need to be careful planning and organization, it can be well worth the effort. Here we take a look at how to celebrate Labor Day at your restaurant.
Have A Cookout
Barbecues are a traditional way to celebrate Labor Day and can bring a festive atmosphere to your celebration. Making it an all-you-can-eat affair with a flat rate ticket for food and drink will take the pressure off of your waitstaff and can provide an excellent return on investment. Use any outdoor space you have, including your parking lot, to host guests. It's a good idea to rent a tent so guests will be protected from the elements.
Book Live Entertainment
Live music and other entertainment can help bring in a large audience and increase sales. Research local artists and try to book those who have a loyal following. Attempt to match the interests of your typical customer base and try to include a bit of variety. Magicians, belly dancers, karaoke, and fire twirlers can be great additions to your lineup. You may even consider hosting some type of game show and involving guests as contestants.
Partner With Local Businesses
Cross-promoting your event can help you reach an entirely new audience and help you build connections within your community. Some ideas including having a local retail shop set up a table at your event, enlisting a bakery to provide sweet treats, or even getting a local tattoo shop to lend their services. Encourage each of your partners to advertise your event through their website and social networks, and be sure to promote them attending on yours.
Preview Your Fall Menu
Creating seasonal menus is a great way to keep things fresh, and Labor Day weekend is the perfect time to offer free tastings of potential new dishes. Enlist your chef to create a few new dishes that can be handed out as samples and included on a tasting menu. You may even consider putting together a brief survey for guests to fill out so you can narrow down which dishes should be added to your permanent menu.
Reward Your Employees
Restaurant employees rarely get holidays off, so offering some kind of reward to your hard-working team is a great way to show your appreciation. This may come in the form of a cash bonus or a paid vacation day. You will want to be fully staffed, so you may want to offer additional pay as an incentive to ensure your team is there in full force. You should also consider asking your employees what kind of incentive they would like in return.
We've worked with thousands of restaurant businesses just like yours. Over the years, we've funded investments that have saved restaurants from closing their doors and funded investments that have helped successful restaurants exceed their goals.
A restaurant cash advance from Quikstone Capital Solutions can help your business respond to market shifts, grow and profit.