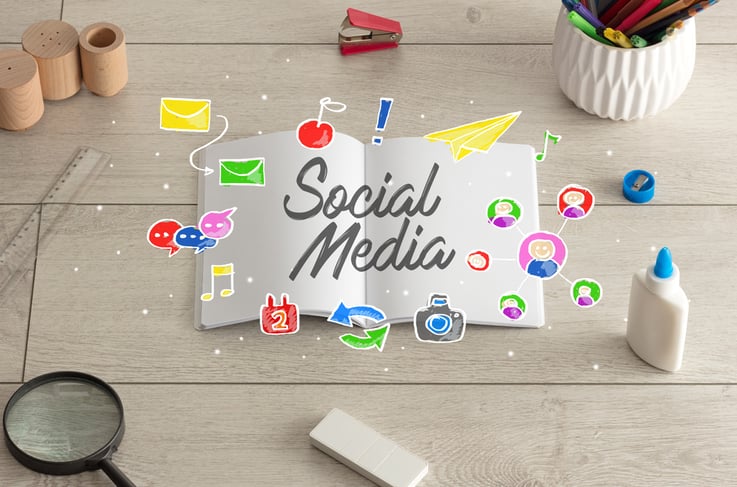 At a time when business owners are trying to hire staff and increase sales, they are exploring how social media can help them achieve these goals in a cost-effective way.
In a recent survey, 87% of small-business owners said they primarily used Facebook for marketing, followed by 75% for Instagram, 28% for YouTube, and 26% for TikTok. But when it comes to which social media platforms small-business owners are most excited about, 30% said TikTok, compared to 28% for Facebook.
78% of business owners using TikTok said they planned to increase their investment in the platform, with Instagram coming in second at 67%. There is a caution about using TikTok since the platform has a young audience. Over half of Gen-Z consumers are on TikTok, and 46% of 13-19-year-olds say they use the platform daily.
The most downloaded app of 2021, TikTok has surged to a billion plus global users, who consume an infinite feed of short clips delivered instantly by algorithm. TikTok raked in nearly $4 billion in revenue in 2021, mostly from advertising, and is projected to hit $12 billion this year, according to the research firm eMarketer. That would make it bigger than Twitter Inc. and Snap Inc. combined – just three years after it started accepting ads on the platform.
With a billion monthly active users, TikTok is still smaller than Facebook (2.9 billion) and Instagram (2 billion). Yet TikTok's programming is proving unusually compelling: Its average user in the US now spends about 29 hours a month with the service, more than Facebook (16 hours) and Instagram (8 hours) put together, according to mobile researcher Data.ai.
The survey also found:
45% of small businesses that use social media platforms don't engage in paid marketing; instead, they rely entirely on organic interactions.

59% of business owners found paid Facebook ads were the most affordable and effective option, followed by Instagram, Youtube, and TikTok.

57% of small-business owners on Facebook said the platform has allowed them to expand their small business, compared to 56% for Instagram, 30% for YouTube, and 26% for TikTok.
Social media tips for businesses
Suppose you can't decide which platform to use. In that case, experts suggest small-business owners set up their business accounts on as many platforms as possible and include their basic profile information, along with images and contact info. This strategy will create quality backlinks that help a small business appear in search results across various platforms.
Next, small businesses should identify which platforms are most popular with their customers and create content that is simple to produce and easy to upload. For example, a bakery could post a daily cake picture, or a landscaper could post a weekly gardening tip. Also, they should claim their free Google Business listing and Google Maps, so their business will appear in local search results.
The best advice for small-business owners seeking to improve their presence on social media is to consult a social media pro. This process will save considerable time and resources in an effort to determine what's best for their business.
Since 2005, Quikstone Capital Solutions has helped thousands of merchants with working capital for all their business needs. From social media advertising, purchasing new equipment, hiring additional staff, increasing inventory, and expanding or remodeling, Quikstone can get the money you need quickly and easily. There's a simple application, no collateral is required, and funds can be available in just 2-5 business days. We have an A+ rating from the Better Business Bureau, and 80% of our merchants are repeat customers – we're proud of that. Contact us today to learn how we can help your business grow.