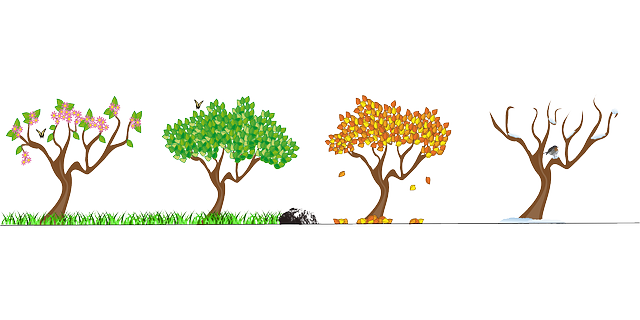 Every small business experiences slow periods. Making the best of these situations and taking steps to help your business grow will ensure this time does not go to waste. There are several initiatives that are best handled during times when business is slow.
Start Your Holiday Planning Early
The holiday season represents a big opportunity for many small businesses to get into the black. In order to have a successful holiday season, it will take strategic planning. When slow times hit, like at the end of the summer during back to school, it's important to take advantage of this time to prepare your business for the holidays. The first step is to determine a strategy for each of the holidays. This is also a good time to pre-order supplies such as decorations and other non-perishable inventory. You'll want to take this time to book any entertainment you plan on having during the holidays as well. Developing your marketing plan for your holiday celebrations should be a top priority. With marketing being so important to holiday success, developing your plan while you have down time will ensure you have a chance to fully enjoy the holidays and reap the rewards of time well spent.
Make Necessary Renovations And Improvements
Renovations become necessary at some point for any small business. Following through with these renovations during the busy season can be distracting and cause you to lose business. The slow period between the summer months and the holiday season represents a great opportunity to make renovations. You'll still want to ensure your renovations don't bring business to a halt, but with less traffic, now is the time.
Evaluate And Revise Your Business Plan
Every great small business starts with a solid business plan, however, in order to remain competitive, your plan will need to be tweaked as time goes by. Back to school season is a good time to revisit your business plan and make changes to build towards the future. It can be difficult to reflect on past successes and failures when business is booming. This is also the ideal time to gather input from employees as they won't be quite as busy.
Educate Yourself And Your Team
It can be extremely difficult to provide additional training to your employees when things are busy. In a slow period, you should take advantage of the opportunity to make your team better. This can come in the form of cross training employees for different responsibilities and even team building exercises. If you've wanted to have a company outing to help your team grow together, now is the time. This can also help you to fill your workers schedules and avoid cutting people's hours during slow times, which will help with employee retention. Moving an employee into a new position can be difficult during busy seasons and can cause disruptions in your business. Slow times offer a great opportunity for promotions, which will also allow your workers to remain confident in the longevity of your business.
Organize Your Financial Obligations
When business is slow, it can be tough to keep up with inventory, payroll and other recurring expenses. Even if you've thoroughly planned for it, down time can still seriously impact your finances. A merchant cash advance is the quickest and easiest way to fill in any gaps in your finances. With a much faster turnaround and less stringent guidelines for qualification, merchant cash advances are ideal when cash flow becomes low unexpectedly. Along with being great for emergency situations, a merchant cash advance also represents an efficient way to fund improvements. If you're considering renovations or company outings when business is slow, a merchant cash advance can help your business to continue to grow, even during down time. Quikstone Capital Solutions provides funding for small businesses. Whether you need help with paying the bills or you're looking to grow your business, a merchant cash advance from Quikstone Capital Solutions is your ideal solution.