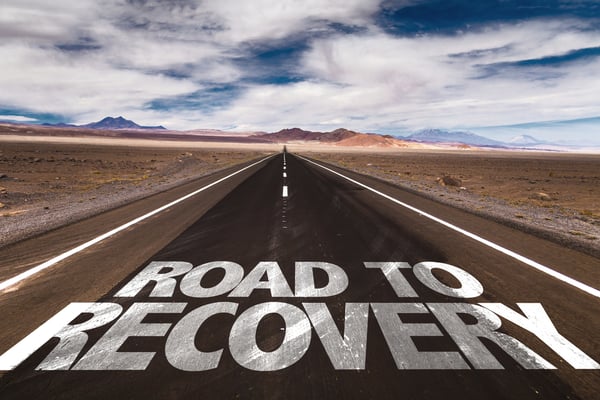 There are so many ways that a business can slip into failure quickly and swiftly. Did the shutdown stop your revenue? Was your business damaged beyond repair in a natural disaster? Did your largest client leave you for your competition? No matter the reason, a business on the brink of failure can be scary and stressful for the owner and all of the employees. So how to you recover from near failure? Here are a few ways to come out of a downward spiral with your small business.
Avoid Denial
Denial can make you feel better mentally; however, it just delays the inevitable. Facing the issues head on can help you turn them around more quickly than if you act like they're not there. Owners in denial will keep running business as usual with full spending and full staff, sometimes even make extravagant attempts at making the business appear to be doing better than it is.
Change Your Plan
Most small businesses are having to make operational changes in today's climate. Adapting to the new normal is one of the easiest ways to get your business in the green again. If your old way of doing business is not currently profitable, find out what is. What are your customers looking for? How are they currently making purchases? When you answer these questions, adapt and meet them there. You can quickly overhaul your business to be profitable again.
Don't Dwell
Feeling sorry for yourself is easy to do when everything seems to be going wrong. Acting based on emotions will not help your business come through to the other side. Instead of dwelling in the problems, shift your focus and work on fixing what is going wrong.
Ask For Help
What could you use to fix your failing business? Make a list of what you know you need and need help with, and then ASK for that. We don't mean necessarily asking for a handout, but asking for help in general. Is it money that you need? Seek out funding. Is it more help from your employees? Ask. Sometimes asking for help is the hardest thing a business owner can do but it is also the most responsible.
Quick Cash
Besides getting funding, what are some ways your business can quickly earn capital to get back in the green? Here are a few ways to quickly earn extra money:
Have a sale on overstock inventory
Sell furniture and other items that aren't being used
Host a fundraiser
Make a limited time offer/item that usual customers cannot pass up
Look For Ways To Cut Spending
Cutting off outgoing cash flows can help your business recover more quickly. Look at your expenses and see where most of your spending is occurring and see if there is a way to reduce it. Here are a few areas you can reduce spending:
Payroll reduction
Negotiate with suppliers
Negotiate your lease
Cut production costs
Evaluate insurance policies