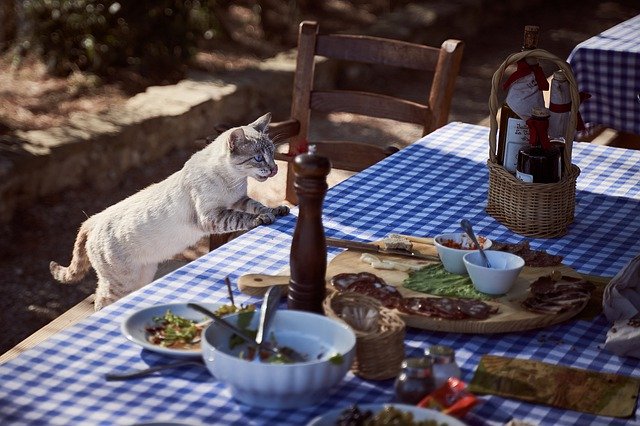 Whether you're looking to add to your current pet care business or start an entirely new one, a pet café can be a profitable move. If you're already in the industry, chances are you speak to your target market on a daily basis. Take the time to learn everything you can about their wants and needs, this will help you to gauge your potential market and develop recipes that fit their interests. If you see a pet café in your future, here's what you'll need to get started.
Learn The Rules And Regulations
The first thing you'll need to do is research the laws regarding serving food in an environment that includes animals. Most states do not allow pets even in outdoor dining areas, but that is slowly changing. "In fact, in February 2017, Michigan legislators introduced a bill (S.B. 122/H.B. 4187) that would allow food service establishments to allow dogs in outdoor dining areas. Michigan is not alone in seeking to pass this type of law; in fact, there are about 11 states that have some sort of law addressing this issue." Each state has their own set of rules, so before investing in this idea, you'll want to know if it's feasible in your area. Even then, there are likely dozens of regulations you'll need to follow in order to operate properly. Your best bet remains having a separate area for your animals. Make sure that following these rules won't eliminate your ability to make a profit or interfere with your concept.
Create A Business Plan
If you're already operating a pet care facility, you'll want to amend this into your current business plan. Some key items to have in your plan include a business overview, operations plan, market analysis, products and services, sales and marketing, competitive analysis, financial plan and detailed projections. According to a study performed by Palo Alto, "those who completed business plans were nearly twice as likely to successfully grow their businesses or obtain capital as those who didn't write a plan." Like any other business plan, you will need to adjust as you go, but, the better your initial plan, the better the chance you have at succeeding.
Start-Up And Operational Costs
Take a look at start-up costs as well as what it will take to operate efficiently. This will include tables, chairs, dinnerware, food inventory, menus, insurance, water bowls, toys, bedding, staff and a variety of other items. Since you'll need a separate space for dining and interacting with the animals, you may need to expand your space or look into a new location as well. While it may be expensive to get started, you are likely to have the market cornered in your area as it is a relatively new concept in the U.S.
Partner With A Shelter
One of the best ways to acquire the animals for your café is to partner with a local shelter. This not only gives you the pets you need to fill out your café, it can help to increase adoptions for the shelter. According to the Human Society, 6-8 million cats and dogs enter shelters each year. You'll want to have strict guidelines in regards to the health of the animals you receive. You'll also need a schedule for when pets will be dropped off and picked up. One of the biggest things you'll need to consider is whether you'll have a mix of animals or one specific type. This will depend on the concept of your café.
Develop Your Menu
The animals are not the only draw you'll have for your café. The food you serve is extremely important as well. You'll want to have a simple menu that appeals to your target demographic. You'll also want to offer some healthy to-go options for the pets that your customers have at home. Organic and whole foods are the trend these days, for both people and pets. "A recent survey discovered that 44 percent of Americans actively try to include organic foods in their diet." As Americans become increasingly health conscious, that number will only continue to grow, especially among the younger generations. "Nearly three-quarters (69%) of millennial pet owners are more likely to consider foods whose recipes use naturally-made ingredients over "normal," mass-produced foods, versus fewer than half (44%) of owners over 35." Much like your business plan, your menu should be fluid. Changing it up with the seasons and offering weekly specials will help you to refine your selection.