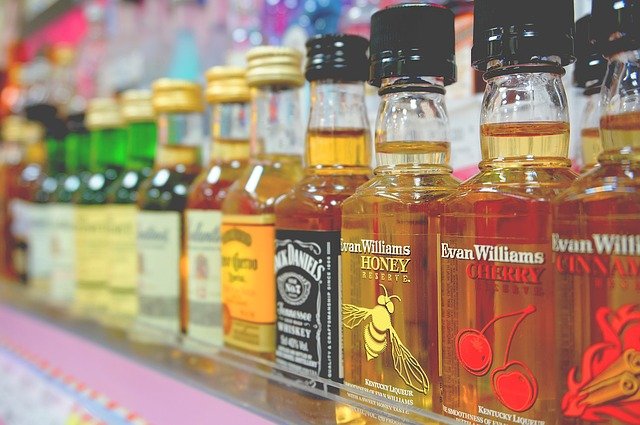 Liquor stores have been one of the few small businesses that have faired very well during the pandemic, but there are always things you can do to continue to grow and increase revenue. Your inventory is your main attraction, and it needs to go well beyond big name beer, wine and spirits. Here we take a look at how to stock your liquor store to bring in new customers and maximize profits.
Alcohol
Craft Beer - The craft beer industry has exploded over the last decade and liquor stores have started to take advantage of this trend. Developing partnerships with local breweries to distribute their products can be a profitable venture for both sides. Cross promotions where you advertise each other's businesses can bring in a whole new customer base for each of you.
High-End Wine - There is an enormous community of wine connoisseur's and many liquor stores forget to target this market. Updating your wine selection and offering high end imported wines will help you to bring in these customers and can increase revenue dramatically. The profit margins on imported wines can be significant and will also help the image of your liquor store. This also allows you to hold wine tastings and bring in experts on wine pairings to help customers choose the perfect vintage.
Accessories
Basic Bar Tools - Bottle openers, wine keys, decanters, liquor dispensers, flights and travel liquor sets are all necessary items that can help to increase your liquor store revenue.
Glassware - Pint glasses, shot glasses, wine glasses and whiskey glasses can be great sellers. When stocking these products, try to get items that are emblazoned with your best-selling brands.
Ice Buckets - Ice buckets and wine chillers are necessary items for an at home bar. When stocking these items, think stainless steel.
Drink Coasters - Coaster come in many different shapes, sizes and materials. You'll want to carry a mix of disposable coasters and ones made from higher-end materials.
Flasks - While flasks are not as popular as they once were, there is still a great market for them and they take up relatively little shelf space. Smaller hip flasks tend to be the best sellers.
Whiskey Rocks - For those who don't want to dilute their whisky, but still have it chilled, whiskey rocks are the answer. These can be made of stone or even metal, and are a great up-sell for your high-end whisky buyers.
Ice Cube Molds - Molded ice cubes are all the rage at high-end bars these days and many people are looking to bring this added flare to their home bar. These are a great up-sell item for those customers looking to make unique cocktails.
Cocktail Shakers - This is another big item for the mixed drink crowd. Selling your customers on the difference a cocktail shaker can make in their drink experience will have these items flying off your shelves.
Grocery Items
Juice - The staples should be orange, tomato, cranberry, pineapple, lemon and lime juice. You don't want your customers to have to visit another store for their mixers.
Soda - You'll want to carry a variety, but the must haves include Coke, Diet Coke, Sprite, Ginger Ale, Dr. Pepper, Mountain Dew and of course club soda.
Citrus - Lemons, oranges and limes are essential garnishes and many also prefer to use fresh lemon, orange or lime juice in their drinks instead of bottled.
Mint - Mojitos are extremely popular and mint is an essential ingredient in making them. There are also many other drinks it can be used in.
Olives - Olives are a staple for those who enjoy martinis and are also a great salty snack that pairs well with a variety of beverages.
Pearl Onions - For those that prefer a Gibson over the traditional martini, pearl onions are a must have.
Celery - Celery is a must have for bloody Mary's and can also be paired with a variety of other drinks.
Peanuts - Peanuts are a traditional bar snack that goes great with a frosty cold beer.
Pretzels - Pretzels are another salty snack that is a must have for beer drinkers.
Potato Chips - Potato chips are great for the morning after when you're trying to soak up some of the alcohol from the night before.
Aspirin - Speaking of hangover remedies, aspirin and excedrin are essential for those customers with a long night ahead of or behind them.
Water - Water. We all know that terrible dehydrated feeling after a long night of alcohol consumption. Plus, you're going to need something to wash down the aspirin.
Cheese - For your wine lovers, carrying a variety of artisanal cheeses can add greatly to your revenue stream and keep customers from buying their wine at a grocery store.
Chocolate - This another one for the wine lovers. Nothing beats a great glass of red wine with a variety of chocolates and cheeses.
Maraschino Cherries - Many people enjoy maraschino cherries in their old fashioned or casino. They can also be used as garnish for sangria and a plethora of other fruity cocktails.
Let Quikstone Capital be your liquor store funding partner!