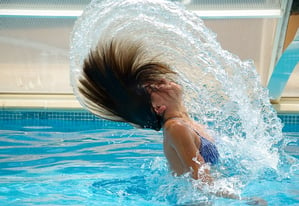 The warm weather is here which means peak season for the pool and spa service industry. As a small business owner it's important to maximize your revenue during peak seasons. Alternatively, it is just as important to streamline and take advantage of opportunities during the offseason. Here we've assembled some easy techniques for getting the most out of every dollar.
Customer Relationships
Your existing customers represent a huge opportunity for additional revenue. Ensure your employees are communicating all of the services that your company offers whenever they have the chance. Send out newsletters and create email campaigns that target this group and highlight everything your company has to offer. Provide special product offers upon renewal of recurring services to encourage a long term relationship.
Referrals
If you have loyal customers that have been with you for a long time, it's a great idea to ask them to refer your company to friends. Customers that believe in your business make great salespeople.
Bookkeeping
In order to make money in any business you need to make sure you are sending out invoices so you can collect payment. A good alternative to mailing invoices could be emailing them instead. Doing this also saves you cost in paper and postage. Make sure your due dates of the bill are clear and are what was discussed with the client. Using bookkeeping software is always a good idea to stay on track.
Inventory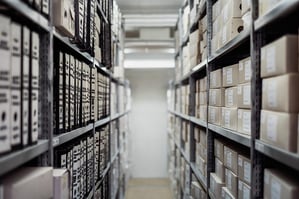 Inventory is perhaps the most important asset your company has and proper management is essential to the profitability of your business. There are certain times of the year when items can be less expensive and having the capital to stock up on essential products during that time can significantly impact your bottom line. Additionally, having the room to store surplus inventory can help you save money and be prepared for any situation. It also enables you to offer competitive pricing as many large companies benefit from the ability to discount services because they are able to buy in bulk. Many manufacturers will purge their surplus inventory during the slower winter months and it's important that small business owners take advantage of this opportunity. While you may be loyal to your current suppliers it's to your advantage to shop around for seasonal deals. This also presents a chance for you to try a new product line or different materials as you won't be paying full price for them. This can open up new markets for your company and possibly reduce costs well into the future.
Website
Even if you have sole ownership of your business it is important to have an internet presence. When potential clients are going to look for a company to use for a service most people start with an internet search. Having a website will keep you in the running for more job opportunities.
Digital Marketing
With the evolution of the internet, it is important for any small business to employ an aggressive online marketing strategy to grow your business. This is an aspect of marketing that has been largely ignored by the pool industry except in a few small cases. The reach that a business can have online can far exceed the reach of traditional billboards and print advertisements. Having a strong online presence can get your company noticed by a much larger cross section of consumers than those companies that only incorporate traditional marketing methods.
In many cases small business owners lack the credit or collateral to access the money needed to remain flexible. Quikstone Capital Solutions provides fast cash for businesses. A merchant cash advance from Quikstone Capital Solutions is a business loan alternative that can help your business thrive and prosper, whether you need cash to buy equipment, cash to renovate or expand, cash to purchase inventory, cash to advertise or cash for emergencies. Quikstone Capital Solutions can help provide you with the business capital you need.
Click below to download our Case Study where you will learn how an established but small pool company was able to grow their business exponentially, even in a bad economy.
Like more information on a Merchant Cash Advance? Apply Now.