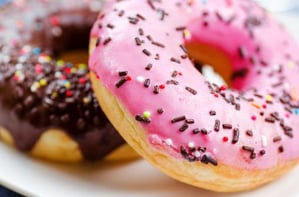 Having a bakery can be a very rewarding business. Your job is to provide sweet treats and smiles to your customers. There are many opportunities to get your baked good out into the world and increase your bakeries profitability. The bakery industry is extremely competitive. Finding different ways to set yourself apart and create an edge is necessary in order to prosper.
Consider Offering Specialty Cakes
Some bakeries don't think outside the donut box. Think bigger, think cakes! There is a lot of money that can be made in specialty cakes. Competing with larger stores that have cookie cutter cakes may be easier than you think if you are able to make your cakes truly special and unique. You will need to find a good decorator that is creative and reliable. Advertisements geared toward specific events such as wedding and birthdays will target the perfect customer base.
Create something unique
Most Bakeries have a signature item that keeps people coming back. Create something that the customers want. You may even have a small survey periodically to see what the patrons are looking for. Keep an eye out for industry trends and put your own spin on popular items. Items such as specialty donuts, cake pops and other sweet treats offer a variety of options for personalization.
Healthy Baked Options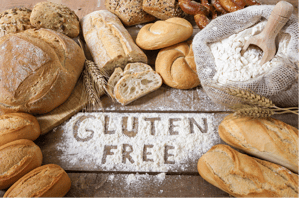 With the ever growing health movement it is important to offer healthy options to ensure you do not pigeon hole your business. Creating gluten free and low sugar items will allow those with health concerns to still frequent your establishment and enjoy your products. Advertising the lower caloric values can help to ease a health conscience consumer into accepting your establishment as a viable food source.
Keep it Fresh
Quality is of the utmost importance in the bakery industry. Ensuring that every customer receives the same, fresh pastry is very important to customer loyalty. Be sure to have "baked on" times and dates so you can track the age of your items. Whenever possible, bake items fresh to order. Use quality, fresh ingredients in all of your menu items. Taste is what will set you apart from your competition; it is important not to cut costs when it comes to food quality.
Changing up your Menu
Although you will want to always offer your most popular and signature items, it is a great idea to change up your menu periodically. You can research the types of items to add to your menu by offering daily and weekly specials and gather customer feedback on these items. Have small survey cards at the counter and at your tables where the customer can offer feedback about potential new menu items.
Wholesale business
Only selling your product from your storefront can significantly decrease your profits. Consider moving into the wholesale sector in order to establish consistent, large volume customers. Nurture relationships with local restaurants and catering services so they will consider offering your baked goods along with their current menu. These relationships can increase revenue dramatically and serve as sustainable income for your bottom line.
Free Samples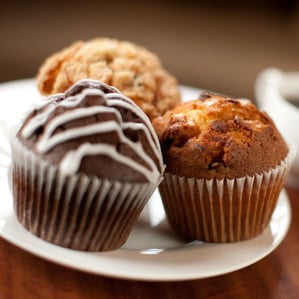 In the baker industry, there is no greater draw than the free sample. This is something that you can do outside of your store front, walking the neighborhood or even at events and food festivals. These samples should include your most popular menu items as well as unique items that can't be found at other bakeries. This is also a great way to test out new items and establish an updated menu.
Funding your Rise to Success
Quikstone Capital Solutions has been providing baker lending for many years. A merchant cash advance from Quikstone Capital Solutions is a business loan alternative that can help your business thrive and prosper by leveraging an asset that you already have - your monthly Visa and MasterCard sales. Merchant cash advances are a great way to get the funds you need to rise above the competition.