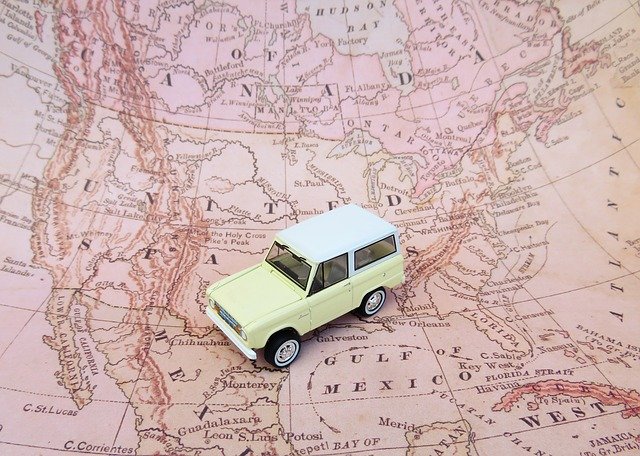 The spring and summer months typically see a lot more drivers hitting the road for long distance trips. With that comes the need for vehicle maintenance and inspections. People want to know they will be safe on their vacation and rely on local auto shops to ensure a smooth trip. Getting your name out there and building awareness around your business is a vital step in gaining new customers. Here we take a look at a few ways to get your auto repair shop ready for road trip season.
Oil Change Promotions
Discounted oil changes have always been a great way to get more customers in the door. In the spring and summer months when people are hitting the road for trips, the need for regular maintenance becomes more frequent. A one-time discount can be effective, but you may also consider a subscription program where a customer receives x number of oil changes over the course of the year for a lower rate. This will help create repeat business and ensure if anything else goes wrong with their vehicle, your business will be the one they turn to to take care of it.
Complementary Car Wash
A car wash may seem insignificant, but that small incentive can help to build loyalty and draw attention to your business. Some supplies you'll need include a tent, soap, sponges, towels and a hose. You can take it a step further and include some detailing aspects like wax, tire shine, headlight restoration and interior detailing. If you're not an expert on detailing cars, you can do some simple research online to ensure you're giving your customers a quality service. The big thing in the warmer months is going to be making sure the cars are dry so they don't get water spots and making sure any wax you apply is completely buffed off.
Social Media Marketing Campaign
Social media can be one of the best channels to advertise a small business and auto shops are no exception. Advertise your specials with the angle of getting ready for a road trip and include some of the key things people need to do to ensure a safe trip. Promotions should include oil changes, inspections, windshield wipers, headlight restoration and anything else that needs to be done in preparation for a long trip. And don't forget after the trip. Run a photo contest for the best vacation pictures and reward customers with services that ensure their vehicle is still in prime condition after their trip.
Cross Promotions With Local Businesses
There are many things people will need for their trip that are not a part of your business. Partnering with other local business owners to cross-promote your services and their products can help you reach a much wider audience. An outdoor activity supply store, local food market or clothing store could make for a great match when putting together a cross-promotional campaign. Come up with a clear plan of action to ensure your campaign is mutually beneficial and brings in business for both sides.
The summer months can cause a great deal of wear and tear on vehicles and the increase in travel presents an excellent opportunity for promotions that will grow your customer base. Click below for more ideas for investing in your auto repair shop.