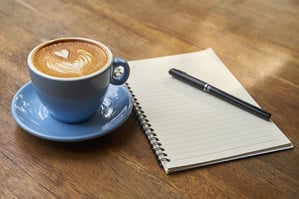 Is your coffee shop ready for 2018? Whether you think you're ready or not, there is always more you can do to improve your chances of success in 2018. Technology plays a major role in the coffee shop industry these days as many young people flock to them for work, writing and side projects. So how can your small business compete with the likes of Starbucks and Dunkin' Donuts?
WiFi Connectivity
Having a wireless internet connection available to patrons has become a necessity in today's coffee shop. Simply having a way for customers to connect is no longer enough. You need to make sure it's easy to get connected and that you have a high-speed connection with significant bandwidth. Having a reliable internet service will allow customers to use your shop as a second office. The longer you can keep people in your shop, the more they will purchase. It also helps to create repeat business, as people that find an atmosphere they enjoy working in are sure to return.
Outlets and Surge Protectors
In order for patrons to take advantage of your technical amenities, you'll need somewhere for them to plug in. Having an ample amount of outlets and surge protectors for people to plug their laptops, tablets and smart phones into is essential in creating a memorable customer experience. There are people that will come into your shop and order a coffee simply to charge their phone.
Self-Serve Stations
One of the biggest trends in coffee shops today are self-serve stations. Much of the equipment used for these services have been highly automated so customers can create their favorites on their own. Having a self-serve station drives customer engagement and can help reduce long wait times. For many customers, the ability to get their order quickly and correct is top priority.
Nutrition Labeling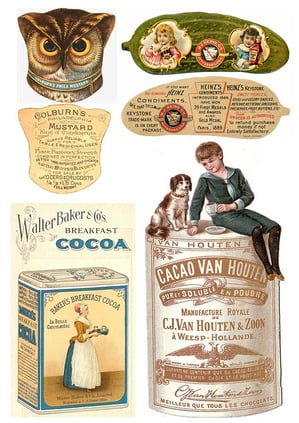 With so many different coffee options available on the market today, accuracy can be a struggle for a busy coffee shop. Some owners have adapted by printing receipts on adhesive label paper. Once an order is placed, the label is affixed to the cup to ensure order accuracy. It seems like a small thing, but for coffee connoisseurs, something like adding milk instead of soy could deter them from visiting your establishment. Specialty coffee can be expensive, so it is essential that your orders be filled accurately.
Social Media Marketing
Social media is now one of the easiest and most effective ways to market a small business. It can be especially useful for coffee shops to help promote new menu items, specials and events. If your shop hosts poetry and open mic nights, social media is the way to get the word out. Social media also breeds brand exposure. Posting funny videos and memes to your company pages will increase likes and shares. Each time someone engages with your content, your brand name gains more visibility.
Online Ordering Platform
This is especially important if you offer delivery and pick-up services. Having an easy to use online ordering system goes a long way towards customer satisfaction. This can also be used for larger pre-orders that could otherwise bottleneck the line at your shop.
Adequate Tables and Seating
With all of this new technology, you'll need plenty of seating and table space for your patrons to take advantage of it. Having plenty of space for people to work and be social will help your shop compete with the large chains.
With over 12 years in the business, Quikstone Capital Solutions has proven to be a trustworthy and knowledgeable lender specializing in small business funding. Over 60% of our clients are renewals looking to continuously grow their business. Whether you need cash to cover unexpected costs or if you're looking to make long overdue improvements, Quikstone Capital can help.
Click Below To Learn How Quikstone Can Help Your Coffee Shop Flourish