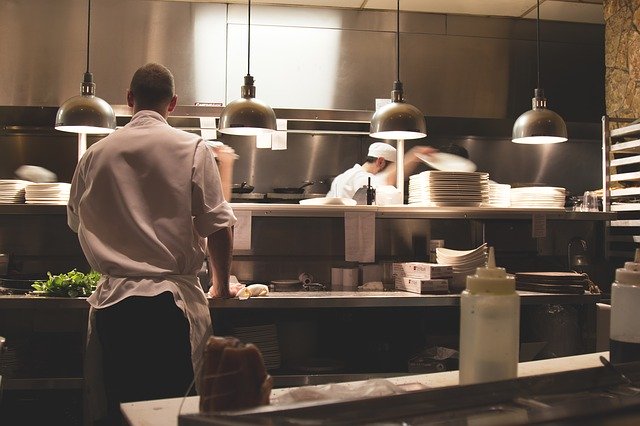 Many dine-in restaurants have struggled to adjust to the regulations placed on dine-in establishments and have leaned heavily on delivery and take-out sales. This is something that is predicted to continue well into the future. Ghost kitchens are a trend that began several years ago, but has now become one of the most effective and efficient ways to open a restaurant. Here we answer five questions about the viability of the ghost kitchen trend.
What Is A Ghost Kitchen?
"With a ghost kitchen, you rent from a landlord at a facility like Kitchens United or Cloud Kitchens, usually located in densely populated areas. From there, you get your brand onto an app like UberEats or DoorDash, and (hopefully) start getting customers. Then you send out orders from the rented kitchen space. Ghost kitchens can be used to launch an entirely new business, or to expand the delivery range for an existing brand."
Why Should You Open A Ghost Kitchen?
"Most operators launch a ghost kitchen to capture more of the hot delivery segment. U.S. food delivery sales topped $19.4 million in 2019, and Euromonitor recently estimated that ghost kitchens could potentially top $1 trillion in revenue by 2030."
How Are Ghost Kitchens Better Than Dine-In Restaurants?
WebstaurantStore.com noted some key advantages that ghost kitchens hold over traditional restaurants:
Flexibility of concept: Being app- or web-based means that you can change your menu whenever you like, without having to worry about updating signage or printed materials.
Adjustable menu: If an ingredient becomes too expensive or is no longer accessible in your area, you can easily swap out your menu items to suit what is available to you.
Smaller financial investment: Think about all the expensive elements that don't apply to virtual restaurants: decor, signage, dinnerware, and additional staff members to serve as servers or hosts.
Opportunity for experimentation: Ghost restaurants are the perfect opportunity to experiment with new concepts, because you can easily scrap ideas that aren't working.
How Has The Pandemic Driven The Trend?
"From February to April of 2020, we saw a 169% increase in the number of restaurants actively using Online Ordering with Upserve as restaurants quickly innovated and pivoted to takeout and delivery. This, paired with an 840% increase in weekly sales via online ordering left some restaurateurs uniquely prepared to capture customers during the first waves of social distancing."
Who Is Launching Ghost Restaurants?
"Restauranteurs aren't the only ones eyeing the benefits of ghost kitchens. Venture capitalists are salivating over next-gen ghost kitchen startups. To date, 378 venture capitalists have financed 25 ghost kitchen providers worldwide. Both Kitchen United and CloudKitchens have won multi-million dollar venture funds. Cloud kitchen entrepreneurs are springing up across the United States. In fact, ghost kitchens have become so popular that "The Kitchen Door" website facilitates searches for shared kitchens based on your location."
Let Quikstone Capital Fund Your Next Restaurant Investment