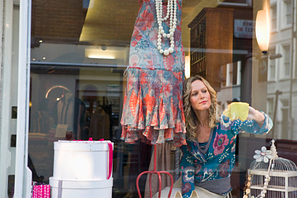 Your store may have competitive prices, excellent customer service and great products, but if your establishment is unsanitary, dusty and infested with bugs then your customers could potentially start looking elsewhere for their goods and services.
Research has found that customers would not frequent a store if they found it unclean. According to a 2010 retail consumer study performed by M/A/R/C Research and National In-Store, 14 percent of consumers would cease visiting a store if it didn't meet their cleanliness standards, while 29 percent reporting they'd only patronize a dirty store if it were absolutely necessary.
Of course, it isn't just dirt and germs that can negatively affect a company's image. Loud music, graffiti, stained or damaged flooring, and poor lighting can also contribute to the perception that a customer has of the store.
Cost-conscious consumers are prompting stores to do their best to keep their establishments clean. Industry professionals note that consumers want the very best shopping experience, especially if they're spending money when funds are tight.
Jim Miller, a principal with the foodservice cleaning and sanitization company Ecolab, said in an interview with QSR Magazine, "When they do actually spend the money to go out and treat themselves, they want to have a good experience. They're much more discerning these days. If they don't get that experience, it's going to lead to a lost customer."
If your business has previously scaled back on cleaning products or you lack the time to regularly perform an extensive cleaning job then now would be a tremendous opportunity to start investing in cleanliness. It may seem like an expensive endeavor initially with having to make several purchases like a vacuum cleaner, waxing machine, cleaning supplies or outsourcing the entire service - it is still a very important investment for the company's long-term viability and customer satisfaction.
Here are five strategies to keep your business regularly clean and organized:
The Washroom
It doesn't matter if you own a restaurant or a clothing store, keeping your restroom clean is very important. A sanitary, fresh and sterile bathroom can make your customer feel comfortable, while also showcasing your brand in a positive light and making a lasting impression.
The Floors
Most business owners know it can be very difficult to continue keeping the floors clean, especially in high traffic areas. This can be remedied by placing floor mats both inside and outside the entrance. These mats will trap dirt and debris and keep it from being tracked throughout the store. Also, depending on the type of establishment and number of daily visitors, an employee may need to clean the floor several times a day. Just remember: the floor is one of the very first things a customer notices upon entering the establishment.
The Checkout
A customer might be bothered that the checkout counter is full of hangers, novelty items, change or paperwork. The checkout is one of the final impressions a customer will have before they leave the store. You should try and make sure that it is well maintained.
The Music
We all like to have music when we're in a store. However, a high volume of music can be overwhelming for some. Moreover, the type of music played can also have a bearing on the customer's perception. It's best to have neutral music that your target demographic enjoys playing in the background.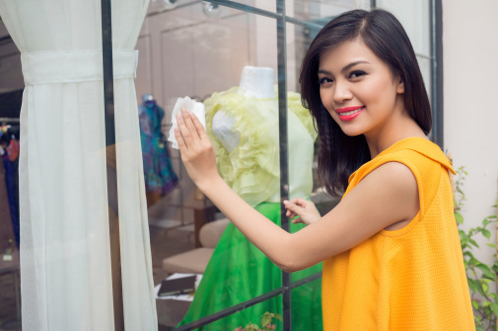 Everything Else
A dust-free environment is imperative. An employee should be sure to dust the store often. If a customer touches dust as they're picking out a great bottle of wine, a new set of wheels and rims, or when browsing for any other type of item, the experience can be less than pleasant and can place your brand in a negative light.
Here are five basic cleaning items that every business should have in their supply room at all times:
Mop and bucket
Duster
Disinfectant wipes
Vacuum
Paper towels and glass cleaner
In addition, businesses should be prepared for heavy-duty cleaning that can require more expensive equipment and supplies, such as a carpet shampooer for floor mats and carpeting and a buffing machine for wooden and tile floors. A merchant cash advance could be the ideal way to cover these kinds of short-term costs.