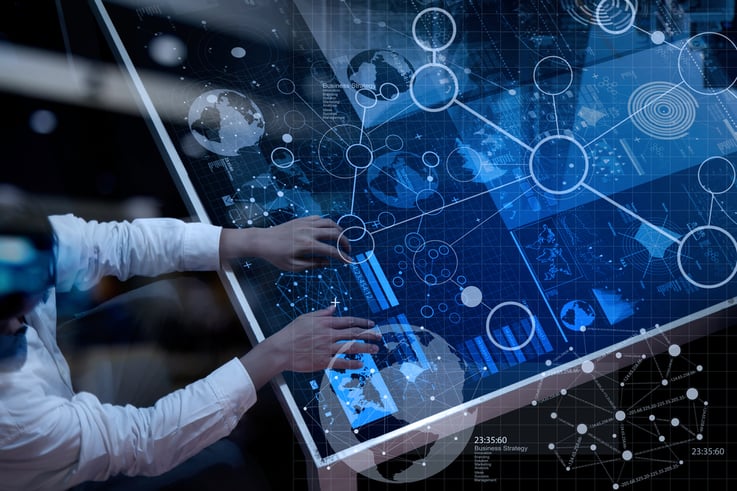 Technology has crept into every aspect of our lives. Many advancements have made companies more efficient, accurate, cost-effective, and customer-centric from a business perspective. Consumers have become accustomed to and expectant of a certain level of technological prowess. This puts the onus on small business owners to stay up to date to deliver a unique, engaging, and fulfilling customer experience. Here we discuss several of the most important pieces of technology to incorporate into your small business.
Marketing Automation Software
"A centralized marketing automation hub helps marketers generate leads, nurture their pipeline, manage their customer relationships, and optimize their marketing spend. Small brands use tech to boost functionality, enhance productivity, and remain competitive in an increasingly tech-driven market." Many small businesses lack the infrastructure to carry out and track marketing campaigns. Automation platforms allow you to organize and implement your campaigns on one centralized platform. This makes it possible for a small team or individual to carry out complex initiatives.
Accounting Technology
When it comes to accounting and "The books" at your business, you may remember a time when they were done in books. Thanks to technology, paper books are a thing of the past, and accounting solutions have become a crucial part of running a seamless operation. It's no secret why accounting, and the latest accounting technology, is essential to your business. Growing a business is all about the numbers! The history of those numbers, their predicted future, where to spend, where to pull back, etc. Everything about your business can be tied back to accounting. It is truly the foundation for a small business to run on. When it comes to accounting technologies, here are a few areas that are crucial for small businesses to have included in their solution:
Security
Billing system
Automation
Reporting
Scalability
Point Of Sale Systems
Looking at the market of Point Of Sales systems can be, in short, overwhelming. Technology has made it possible for hundreds of solutions to exist, all boasting their own strengths, and in some cases, weaknesses as well. When it comes to a POS solution in today's technologically advanced world, your solution should fit into a larger solution, like your new super-comprehensive accounting system. With the market being as over-saturated as it is, there are a lot of cool advanced features that your business should have and a few that you may not need, such as:
Mobility
Loyalty tracking/customer management
Digital payment
Inventory tracking
Reporting
Quikstone Capital Solutions has proven to be a trustworthy and knowledgeable lender specializing in small business funding. Over 60% of our clients are renewals looking to continuously grow their business. Whether you need cash for emergencies, cash to cover unexpected costs, or if you're looking to make long overdue improvements, Quikstone Capital can help.