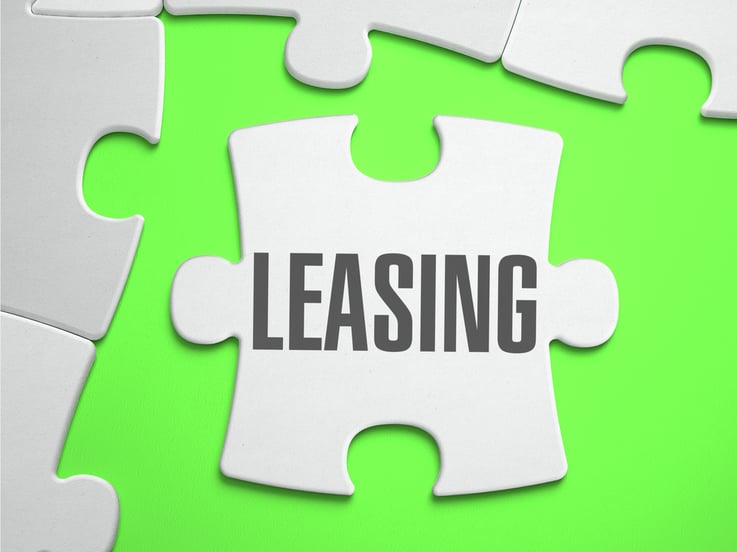 Small business owners often turn to leasing for the equipment they need, from ovens and freezers to delivery trucks and AC systems. It's a way to get up and running quickly without spending a lot of cash. But how do you decide if leasing is the right option for you?
Here are some advantages to leasing.
Cash flow: Not spending so much money upfront can help your business manage its cash flow more effectively, especially if you're starting out.
Deductions: You can deduct lease payments as a business expense on your tax return.
Keep current: One of the best reasons to lease is that you always have access to the latest technologies. Be sure the lease contract provides for updates when they become available.
Flexible terms: Leasing companies usually offer terms to fit your needs and budget, but be aware of the risks before you sign on the dotted line.
Be sure to consider these disadvantages before leasing.
Upfront cash: You may have to put down a deposit or make some payments in advance.
Higher costs: Leases usually result in a higher total cost over time due to the length of the contract.
Difficult to end: A lease can lock you into inflexible medium or long-term agreements, which may be difficult to terminate.
Tough to manage: Many leasing agreements can be more complex than buying outright.
Limited maintenance: You may be restricted on equipment maintenance based on the terms of the contract such as paying specific fees to the leasing company.
It's not yours: Remember, when you lease equipment, you don't own it, although you may be allowed to buy it at the end of the contract.
According to The Wall Street Journal, one of the main disadvantages to leasing is a provision in most lease contracts that binds owners to make years of monthly payments, no matter what happens to their business and even if the equipment doesn't work. The industry calls it the "Hell or High Water clause." This clause requires the lessee to assume virtually all the risk associated with the equipment, even in extreme cases, including if the equipment is destroyed, unusable, or even if the purchaser dies.
An intelligent alternative to leasing.
There are a variety of leasing alternatives, with a business cash advance offering perhaps the most practical, fast, and easy option. Here are five reasons to choose a business cash advance.
Fewer requirements - You don't need to have a stellar credit score or put up collateral to receive a business cash advance. Funding decisions are based primarily on your average monthly credit card sales and the strength of your business.
Tax incentives – The IRS allows businesses to deduct the total cost of a wide array of equipment in the year purchased.
Flexible repayment - Payments on a business cash advance are made based on a percentage of your daily credit card sales. This flexible process means that making a lease payment won't wipe away your profits if you're having a tough week or month.
Cover all your business needs – With a business cash advance, you'll be able to buy the equipment you need, but you can do so much more. Use the additional cash to cover other business expenses or to fuel sales. A cash advance is a tool that can help your business grow.
Since 2005, Quikstone Capital Solutions has helped tens of thousands of merchants with easy, fast, and flexible funding to help their businesses thrive. Quikstone is an industry leader, with an A+ rating from the Better Business Bureau and an 80% renewal rate for the merchants that receive a cash advance from Quikstone. We're proud of the trust they place in us.
Contact us today for a no-obligation consultation if you are considering purchasing new equipment.