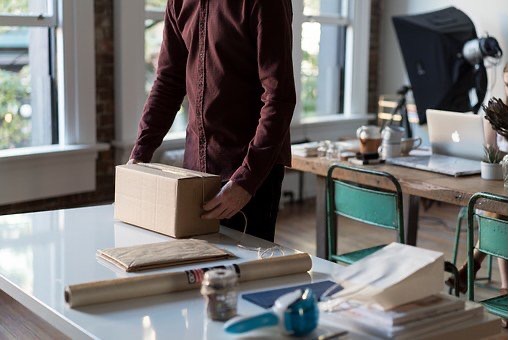 As a small business, the holiday season can be a very busy time for shipping, and shipping is routinely slow this time of year. With the ongoing pandemic and more people doing their shopping online, shipping delays are expected to be more frequent as the holidays near. There are a few ways you can keep this from negatively affecting your business.
Stock Up On Shipping Supplies
With shipping delays and more online shoppers this year, it is a high probability that shipping supplies might be in high demand and become unavailable or incredibly expensive this holiday season. Stock up on supplies now to avoid a shortage later in the season. Here are a few materials you may need to stock up on:
Boxes
Poly mailers
Bubble wrap
Packing peanuts or other protective materials
Packing paper
Labels
Packing tape
Warn Your Customers
Communication is key when it comes to keeping customers happy. Make sure your customers stay aware of shipping times so that they know when to expect their goods. This will free up customer service agents from answering the common questions of "When will I receive my item." Update your shipping policies and times as they change so your customers are never caught off guard.
Offer Shipping Insurance
Tracking and insurance will be exceptionally important this holiday season. Packages will inevitably be lost due to large mail volume and the occasional factor of human error. To protect yourself and your consumer, offering insurance and always including tracking so that if a package is lost or damaged, nobody is out any money besides the responsible party, in this case, the shipping company.
Offer Expedited Shipping
Expedited shipping will always be a favorite for last-minute shoppers that need gifts in a rush, but it will also serve those who do not want to wait for shipping delays. Many shippers, such as USPS, are prioritizing certain shipping types. Priority shipping is an extra cost for your customers, but it is a cost many are likely to take advantage of this year.
Move Back Your Order Deadline
It is common practice to give shoppers a "deadline" of when they need to order by to receive their item by Christmas etc. If you plan to give your customers an order deadline, be sure to move it back to accommodate for the delays this year might bring.
Encourage Early Shopping
Having your customers shop early can help them avoid shipping delays altogether. You can entice them to shop early by offering pre-black Friday sales as well as offering a shipping discount or free shipping with a certain amount spent before the annual shopping holiday.
Download our E-Guide for more tips on how to boost your holiday shopping profits.