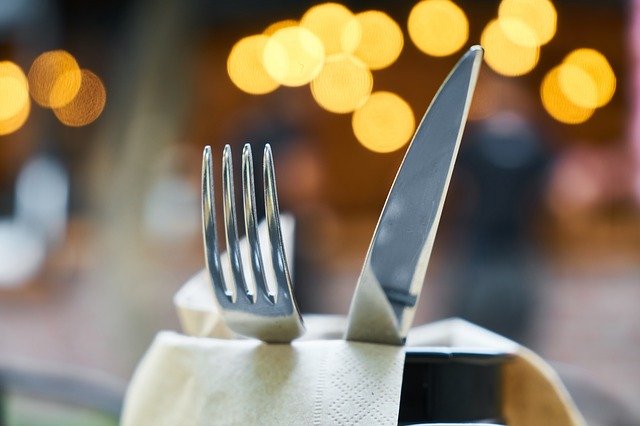 Quikstone Capital has been working with restaurant owners for well over a decade to help them grow and achieve their vision of success. The restaurant industry as a whole has been forced to change and adapt abruptly, and we solute those of you continuing to work to make your dreams happen. With so much information available regarding re-opening procedures, safety precautions, marketing and funding, we decided to narrow it down to a few trusted resources. Click the headlines for more information.
"This updated Restaurant Reopening Guidance builds on the original document and incorporates the latest information and best practices from the Centers for Disease Control and Prevention and FDA. Our goal with this updated version is to help restaurants open safely and includes recommendations concerning cleaning and sanitation, personal hygiene, social distancing and health monitoring to reassure the public that social gathering for a meal is, again, a safe activity. As always, the Association intends this document to complement the official guidelines put in place by your state and local authorities."
"As restaurants and bars resume operations in some areas of the United States, CDC offers the following considerations for ways in which operators can protect employees, customers, and communities and slow the spread of COVID-19. Restaurants and bars can determine, in collaboration with state and local health officials, whether and how to implement these considerations, making adjustments to meet the needs and circumstances of the local community. Implementation should be guided by what is feasible, practical, acceptable, and tailored to the needs of each community. These considerations are meant to supplement—not replace—any state, local, territorial, or tribal health and safety laws, rules, and regulations with which businesses must comply."
"FDA's mission includes providing information on food safety and disposal to consumers and other stakeholders during public health emergencies including floods, hurricanes, earthquakes, and other natural disasters."
"Communicating with your customers should be a mixture of what you can do for them, what you have available for them, and the measures you're taking to keep them safe. For restaurants, it is important to stay connected with customers both now and as you begin to reopen and adjust to the "new normal" after this COVID-19 pandemic. Your customers are as eager to get back in your restaurants as you are to start serving them again."
"As a proud member of the restaurant industry, Toast is here to help your restaurant in any way possible as you work to navigate and overcome the obstacles that COVID-19 has put in your path. One of the best ways we can do that is through content. With all of the headlines, articles, and updates flying about, it can be hard to pinpoint which ones will actually help you, your restaurant, and your staff during this trying time. So, we put together a list of worthy reads, available national and regional relief funds, non-profit donation opportunities, and resources from restaurant associations that stood out to us as informative, helpful, or useful."
A restaurant cash advance can help you prepare for emergencies or recover should disaster strike. Click below to apply now.