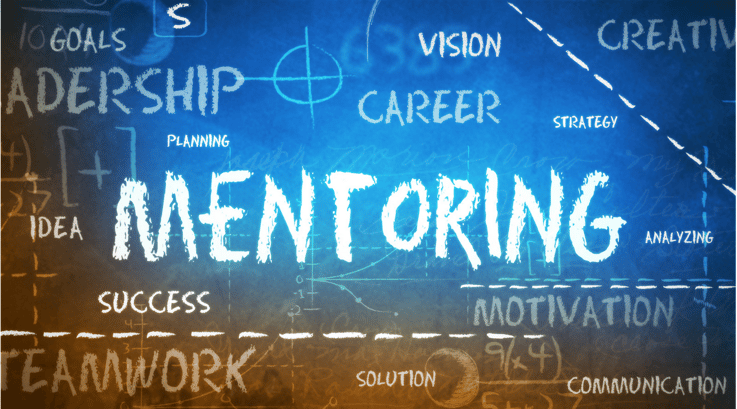 Starting a business requires tremendous dedication and ambition, but these traits are often not enough. Even the most driven entrepreneurs need help. According to a recent report from the Vistage Research Center — which surveys CEOs of small- to mid-sized companies — 86% of CEOs credit mentors as a critical part of their career accomplishments.
January is National Mentoring Month, and the Small Business Administration (SBA) is proud to take the opportunity to highlight its resource partners. SBA resource partners serve as your trusted advisors and mentors.
SCORE Business Mentors: If you're searching for confidential, no-cost business guidance, look no further than SCORE. With a 10,000-member network of volunteer experts, SCORE has a proven track record of leading entrepreneurs to success. The numbers don't lie: Last year alone, SCORE helped start 25,084 businesses and create 96,559 jobs. SCORE business mentors are experienced in all stages of business development, including growth and recovery. Request a mentor match, browse mentor profiles, or find your local SCORE chapter here.
SBA Resource Partners: Small Business Development Centers (SBDCs) are another excellent option for free counseling and low-cost training. SBDCs deliver high-quality, personalized advising, technical assistance, and problem-solving support to prospective and established business owners. For veterans, transitioning service members, military spouses, and reserve members looking to break into the business space, Veterans Business Outreach Centers (VBOCs) are on standby with workshops, counseling, and mentorship opportunities. Women's Business Centers (WBCs) also offer various services — from training to contracting opportunities. The WBCs help level the playing field for women entrepreneurs in the marketplace.
SBA Resource Partner Events: The SBA co-hosts a regular slate of online, in-person, and hybrid events, and our resource partners are involved in many of them. Whether your goal is to learn from an educational webinar or connect with a potential mentor at a networking event, there is something for you.
The right mentor can help you take your business to the next level. This National Mentoring Month, search the SBA's network of resource partners to ensure you're on the right path.
Since 2005, Quikstone Capital Solutions has helped thousands of merchants with easy, fast, and flexible funding for all your business needs. If you accept credit cards, you could qualify for up to $250,000.
Cash from Quikstone is not a loan – it's the sale of a small portion of your future credit card transactions. There is a simple, one-page application, no hidden fees, and no collateral is needed. From approval to funding takes just 2-5 business days.
Why not contact us for a no-cost or obligation qualification? With an A+ rating from the Better Business Bureau and an 80% renewal rate, Quikstone Capital wants to help you succeed.