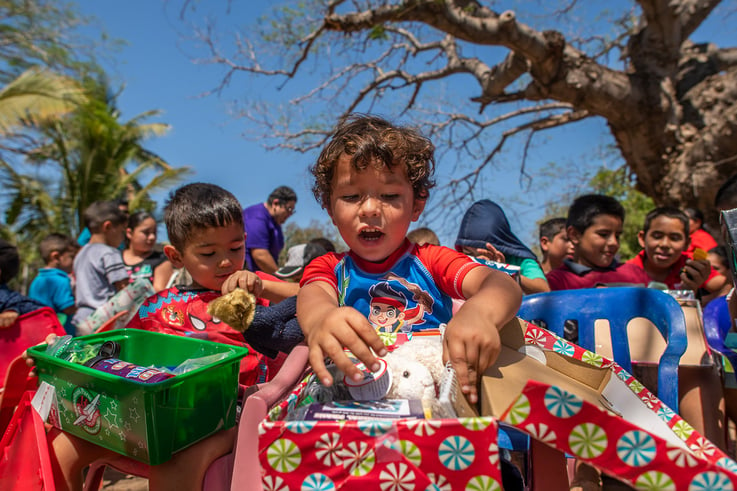 This week, people across the country are filling shoeboxes with gifts for children in need because Operation Christmas Child is underway.Operation Christmas Child began as a simple way to deliver shoebox gifts — filled with school supplies, hygiene items, and toys —to children living in poverty, disease, in conflict zones, or who have been displaced or affected by natural disasters worldwide.
The non-profit Samaritan's Purse created the project in 1993, and since then, the organization has delivered over 188 million shoebox gifts to children in more than 170 countries and territories. This year, it expects to reach another 9.7 million children.
Volunteers are hard at work this week collecting shoeboxes filled with gifts for needy children across the globe. One of those volunteers is Quikstone's own Vicki Wilkins. Vicki has been taking part in Operation Christmas Child through her church for the past three years. She collects items for the program all year long and fills plastic bins she keeps in a guest room in her home. "It's a great program that does so much good," Vicki says, explaining why she takes part as a volunteer. "Many of these children have never gotten any kind of present before. Receiving a brightly wrapped shoebox shows them that there are people who care about them."
National Collection Week is going on now, with more than 4,000 drop-off locations open across the country staffed by nearly 270,000 volunteers. If you don't have time to fill a shoebox, you can still contribute to the program online.
To learn more, visit the Samaritan's Purse website.