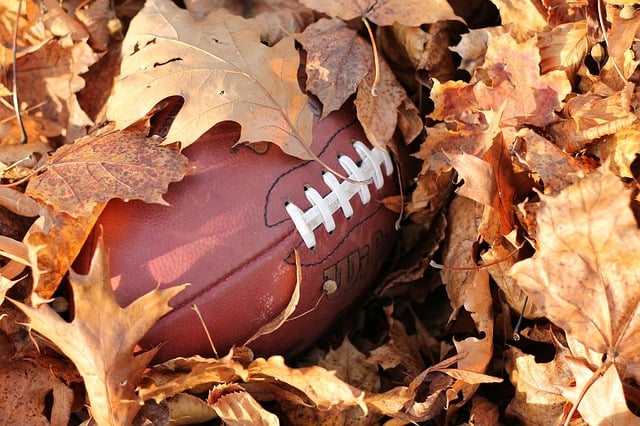 Football season can be the busiest, most profitable time of year for your bar and grill, provided you've gone through the necessary steps to prepare. Football's popularity in the United States has brought us to a point where there is a game on almost every night during the season. Whether it is the NFL or a college game, there are droves of potential customers just waiting for a first-class game day experience. Here's how to make it happen.
Drink And Appetizer Specials
Offering discounted drinks and appetizers as a game day special is a great way to get people in the door. Doing this during the regular season will help to ensure your place is packed for the bigger events such as the Super Bowl and College Football Playoffs. Make sure your specials are mutually beneficial. Always crunch the numbers before offering a discount so that you still remain profitable.
Multiple Televisions For Every Game
Successful bars and restaurants invest in big screen televisions and projectors. Having enough sets to show each game on multiple screens is a sure way to bring in fans of all teams. Although, catering to a specific fan base has its advantages too. You'll want to strongly consider a subscription TV service that allows you to show more than just the local games. Fans tend to scatter across the country. While you'll want to have a focus on the local fan base, catering to out of town transplants is well worth the investment.
Traditional Game Day Fare
Just about anyone would agree that while watching a football game it's important to have the proper culinary indulgences. Traditional foods such as chicken wings, nachos, peanuts and pretzels have become synonymous with watching football. Aside from these items, including local fare to your appetizer menu can make your game day experience unique. These appetizers can also provide a platform to introduce new flavors and menu items to your loyal following.
Fantasy Football Accommodations
Reservations: Leagues can be as big as 32 teams, so setting aside whole sections for large parties may be needed. Having adequate staff and the ability to rearrange tables is a must to ensure these large parties not only come back the following year but to watch the games during the season.

Draft Boards: While most people track their drafts online, many still love the pageantry of having a big board to display their team names, logos and draft picks. Making these available will give your draft day experience an added boost. A simple dry erase board with a grid can do the trick.

Wi-Fi: Wi-Fi access is a must for fantasy drafts and should be made easily available. If your restaurant or bar doesn't currently offer Wi-Fi access, you should consider opening it up for drafters. Most drafts are held online and people love to research and track their picks in real time.
Invest In Marketing Campaigns
Once you've decided to go all out to attract fans it's time to get the word out. Using your company website, social media and pay per click advertising can bring a serious boost to your brand. You'll still want to employ traditional promotional tactics including flyers and print advertising. There are some steps you can take on your own to ramp up your marketing efforts, however, hiring an individual or an agency to handle the task will take some of the strain off of you as the owner.
Download our Investment Guide for more information on growing your Restaurant Business.