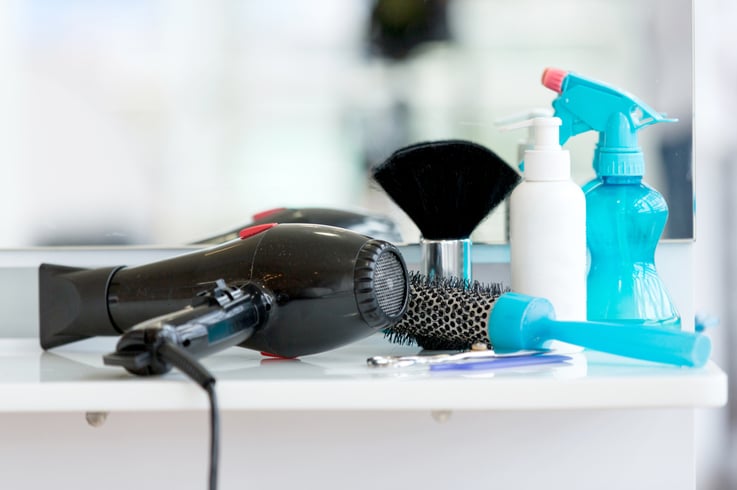 The holidays in the salon industry start in early October and roll right through February when valentines day comes and then BOOM its wedding season. So how do you prepare and maintain your salon for a busy season that lasts through more than 4 major holidays? Here are a few tips to help you prepare:
Build Displays
Selling merchandise and quality products in your salon is a great way to make some money from retail products as well as help your customers maintain salon quality look and style until their next appointment. Beautifully arranged and decorated shelves is a great way to display and feature popular products. It will also bring attention to items you'd like to sell more of.
Increase Inventory
Having extra inventory of all varieties is a good idea this time of year. This year salons have already experienced nationwide shortages of beauty products like hair color and developer because of the pandemic. Having a surplus of supplies will ensure that your salon will not run into any shortages during the busy season.
Hire Extra Staff
Having extra staff on hand will help lighten the load of some of your stylists. You don't even need to hire more stylists on to lighten the load. You can hire people to handle shampooing and blow drying so that your stylists have time to take needed breaks as well as see their full roster of clients.
Follow CDC And Local Guidelines
The amount of people in your salon and the way everything is spaced out can determine how many people you are allowed to see this season. Make sure you are following all the rules and adapt your salon to accommodate as many customers as possible. This might mean that your clients that usually come with somebody like a spouse or a child, must now come alone. You may also consider closing your waiting area and have guests wait in their car until their chair is ready for them.
Click below for additional tips to grow your salon