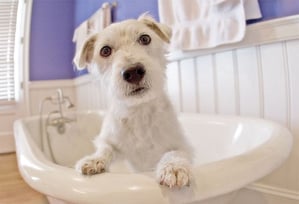 There are several ways to promote your clinic to bring in new business. With the veterinary business, it can be tough to distinguish yourself from other businesses as customers typically only visit at a time of need. Location and proximity are also major factors in the decision making process when choosing a veterinary clinic. Getting the word out about your clinic and setting yourself apart from other established businesses is a necessary expense. Building a steady, long lasting customer base is what will keep the doors open, make your clinic profitable and grow your business.
Pet Store Visits
Building relationships with local pet stores is essential in establishing new clients. Setting up shop with a promotional table inside of a pet store allows you to reach a highly targeted audience. Offering flyers and testimonials from current customers is a great way to build trust with potential customers. Pet owners tend to love their animals like family, they want to get to know who they are bringing their pet to for medical care so they know their pet will be well taken care of. This is a great opportunity for your technicians to meet clients face to face before a medical issue has come up. You also will have contact with new pet owners who may not be familiar with who to bring their pet to for regular check-ups and emergencies.
Social Media
There are many ways you can harness social media for marketing. You will want to share and post things that are going to draw customers in, and posting in the right places will make all the difference. Be sure to place your promotions in all the pet lover groups you can find since that will ensure you message is reaching a client rich environment. Posting customer testimonials will be the best way to draw in the crowd that seeks public approval through reviews. Posting videos or pictures of pets that your practice has helped can also be a huge draw for potential clients. A good thing to know is that people respond a lot better and retain more when information if it is in a picture. You can share infographics about basic pet care or what requires a veterinary visit. Be sure to promote your blogs through social media as this is the content that will establish you as a thought leader in your industry.
Promotional Wellness Checkups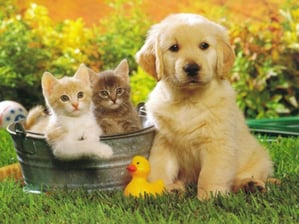 People are always looking for something for free. Offering wellness check-ups to ensure a clients pet's health is a great way to bring new business in the door. A lot of pet owners fail to bring their pet to a vet unless something is wrong. Offering these check-ups as preventative care will show that you have their pet's best interest at heart. The relationships you gain with the pet owners as well as the pet's themselves can be vital in establishing new business and trust with your clients. The wellness check-ups main objective is to identify potential health risks and stop any future problems before they start. Potential customers will always appreciate a service that helps to aid in a long, healthy life for their beloved pet.
Loyalty Programs
Clients that continue to come back for all their pets' wellness needs deserve a reward for their loyalty to your clinic. Offering discounted services is a great way to let your customers know you appreciate their business. Another option is to offer a incentive/reward to those that refer other pet lovers to your practice. Some ideas for rewards programs could be to offer a free service after reaching a certain dollar amount or perhaps quarterly promotions for free pet gifts, like collars or grooming vouchers, for those who have been using your practice for a certain length of time. An important thing to remember is to keep your rewards programs simple and actually rewarding.
Grooming Services
Grooming services are far more frequently used than traditional veterinary services. Offering these services will bring in clients even when their pet is healthy. Hiring the correct staff to fill these positions is imperative. You will need gentle souls who have experience handling all types of animals. These services can include bathing, nail trimming and even haircuts. This is another great opportunity to build a relationship with the pet owner. Once that trust is established, the owner will be more likely to bring their pet to your clinic if an issue does arise as they will be familiar and comfortable with your staff.
How to Fund your Promotions
Getting new advertising services off the ground is often not always something that is budgeted for. With the help of a merchant cash advance from Quikstone Capital Solutions, your pet store will have all the backing it needs to promote and establish your brand.