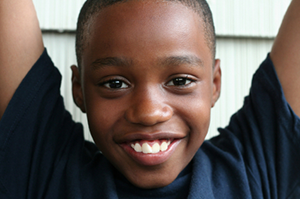 The non-profit organization protects children from abuse and neglect.
More than two thousand children have passed through Joshua House since it opened in 1992. The non-profit organization is a haven for abused, neglected, and abandoned children in the Tampa Bay area. With five homes on 11 acres, Joshua House promotes growth, stability, and support specific to each child's needs.
Volunteers and community leaders raised millions of dollars to purchase the land and build the homes that would become Joshua House. They named the organization in memory of Joshua Collins, a 2-year-old boy who was beaten to death by his mother.
After developing the site with homes, administration offices, and a therapy center, the community volunteers that established Joshua House gifted it to the Children's Home Society of Florida. In early 2020, the founders of Joshua House were given some heartbreaking news when the Children's Home Society (CHS) announced it would close the residential program and provide different services.

With deep cuts in federal and state funding for such programs, the Friends of Joshua House Foundation stepped up to purchase the program and property from CHS. The Foundation began renovating many of the 30-year-old houses and found the effort daunting. A major fundraising campaign is now underway to restore Joshua House and the program services the community's foster children need.
If you or your business would like to join Quikstone in supporting Joshua House with time or money, contact the Friends of Joshua House at 813.263.3469.