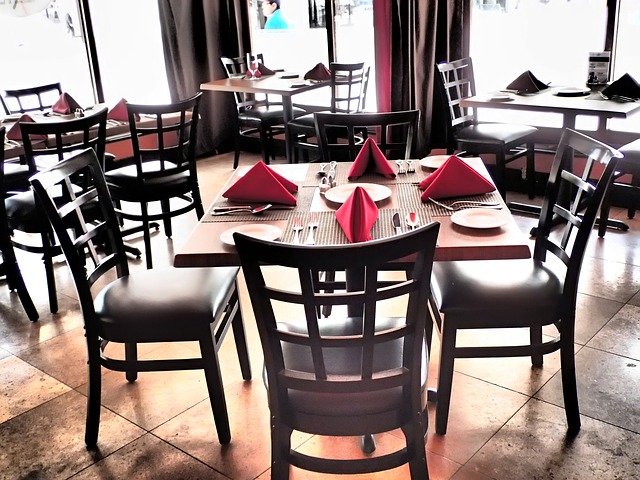 Growing your restaurant business requires an investment of both time and money, but which investments will make the biggest impact? When looking purely from a renovation standpoint, we've come up with five smart renovation investments for restaurant owners.
Energy Efficient Equipment And Lighting
Not only will energy efficient updates save you money, they can also help your reputation. Consumers actively seek out companies that participate in green business practices. Going green helps your brand reputation and gives you another differentiator to market your restaurant outside of food quality and service.
Outdoor Seating And Entertainment
Many restaurants have been surviving solely on delivery, pickup and outdoor seating. A well designed outdoor area can greatly increase your restaurant capacity and provide guests with a new experience. Adding entertainment to your outdoor areas is important as well. Televisions, an outdoor bar and even a stage for live music can make great additions to your patio.
Fresh Interior Paint And New Flooring
The look and feel of your restaurant has a tremendous impact on the guest experience. Updating your restaurant's interior with fresh paint and new floors can give your dining room a fresh look and make it more inviting to guests. With the increased focus on health and wellness sweeping the country, keeping your restaurant looking and feeling clean is a necessity.
Updated Tables, Chairs And Booths
Wear and tear on restaurant furniture can be rapid and the last thing your guests want to see is scratched up wood tables or torn fabric on chairs. Periodically updating your furniture goes a long way toward making your restaurant look clean and inviting. Purchasing quality brand new furniture that is built to last is a wise investment for any restaurant owner.
Interior And Exterior Signage
Signs are still one of the most effective forms of advertising and a new exterior sign can help to draw in foot traffic. Interior signage can be used to promote specials, advertise events and let customers know about any current health and safety measures being implemented. Make your signs fit your theme and be conscious of size and visibility.
Click below for more restaurant investment ideas!