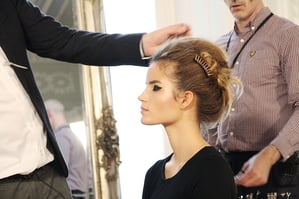 The beauty industry is booming and owners of independent salons have realized the importance of incorporating technology while focusing on the customer experience. "On average, the industry has grown 2.7% annually in each of the past five years, and is expected to grow 2.2% annually for each of the next five. That means the salon industry is expected to out perform the United States general economy in that same time period." In recent decades the industry has evolved to attract men and women of all ages, providing convenience and luxury to anyone willing to fit the bill. It just so happens, that number continues to grow.
As a small business owner there are certain challenges when competing with larger chains. Inventory, advertising and space all favor chains and franchises. However, independent salons possess a unique ability to pivot quickly and adapt to their customer's needs. In many industries, focusing solely on new fads can be detrimental, however, the salon industry is all about trends. 82% of women now believe that social media drives these trends. Taking advantage of the same platforms that set the standard; salons stand to capitalize greatly by investing in social media marketing. The salon industry lends itself greatly to visual content, which is the most shared medium on social networks. Before and after photos and videos demonstrating your techniques are great ways to draw in new customers and get your current clientele familiar with your services.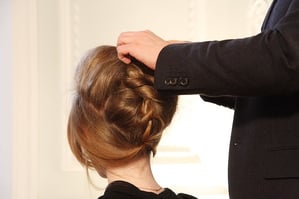 Not only do owners need to keep up with the latest fashions and techniques, they also must adapt their business model and storefront to meet modern expectations. "At ULTA, salon products grew at about 15%, mainly due to their aggressive seasonal promotions and special offers with deep discounts." This shows the value of upselling retail beauty products and developing strategic marketing campaigns. Many salon goers remain loyal to their stylist for years. Getting customers in the door and providing them a first class experience is priority number one. Incorporating a larger retail inventory and expanding into ecommerce are also great ways your business can keep up with the competition and supplement your service income.
With over 12 years in the business, Quikstone Capital Solutions has proven to be a trustworthy and knowledgeable lender specializing in small business funding. Over 60% of our clients are renewals looking to continuously grow their business.
We've worked with thousands of salon businesses just like yours. We've funded investments over the years that have saved salons from closing their doors and funded investments that have helped successful salons exceed their goals.
A salon/day spa cash advance can help your business respond to market shifts, grow and profit.
Improve your bottom line with a salon cash advance from Quikstone Capital through:
Interior renovations
Storefront improvements
Equipment upgrades or replacement
Marketing and advertising
Signage improvements
New location
A salon cash advance can also help you prepare for emergencies or recover should disaster strike.
Click Below To Apply Now