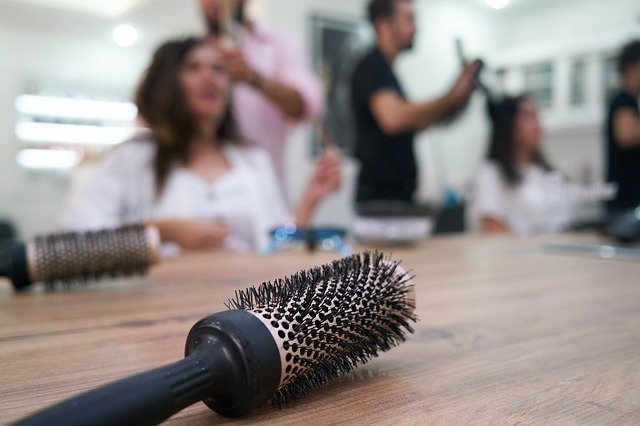 The salon industry is extremely competitive and requires a good deal of investment from owners to remain profitable. A business cash advance offers many benefits over a traditional bank loan and can give you the cash you need to grow, fast. Here are just a few great ways your salon can use a business cash advance.
Interior Renovations
The atmosphere of your salon plays a major role in customer satisfaction and retention. Much of that atmosphere is a direct result of your interior design. People that visit a salon want luxury. Updating your interior to include floral design, comfortable seating and technology can make a world of difference in gaining loyal customers. Research high-end salons as well as your competition to cultivate your design. Even a simple paint job can make your salon interior much more inviting.
Storefront Improvements
Your physical storefront is the face of your company and can be very telling of what to expect inside. Fresh paint, power washing and clean windows are a must for a salon's exterior. Anything that is damaged should be repaired or replaced. If you have the room, you may also want to include exterior seating and tables. Clean and classy is the way to go for your exterior façade.
Equipment Upgrades Or Replacement
Outdated and malfunctioning equipment should be replaced as soon as possible. Making sure your equipment is updated can help you avoid costly down time and even draw in customers looking for the latest and greatest in salon services. Offering services that other salons don't can greatly increase customer loyalty as well as revenue. When purchasing equipment, it is always a good idea to go with new versus used as you will likely have some kind of guarantee of quality.
Marketing And Advertising
While many small business owners view marketing as a luxury, it is a necessity in order to grow and maintain your business. "The U.S. Small Business Administration recommends spending 7 to 8 percent of your gross revenue for marketing and advertising if you're doing less than $5 million a year in sales and your net profit margin—after all expenses—is in the 10 percent to 12 percent range." Social media and email campaigns can be relatively inexpensive ways to get your marketing started.
Signage Improvements
Signs continue to be one of the most effective and efficient ways to advertise your business. This includes signage on the outside and inside of your business. A large sign with your company name on the outside and smaller signs that advertise your products and services on the inside can greatly increase revenue. These signs should be professionally made and fit the theme of your salon.
New Location
If your business is doing well it may be a good idea to open a second location or expand your current business. This is a significant investment and a good deal of research should be done prior to opening a second location. Make sure there is a market in your target area and that you'll have trusted staff members that can handle the responsibility of operating your second space.