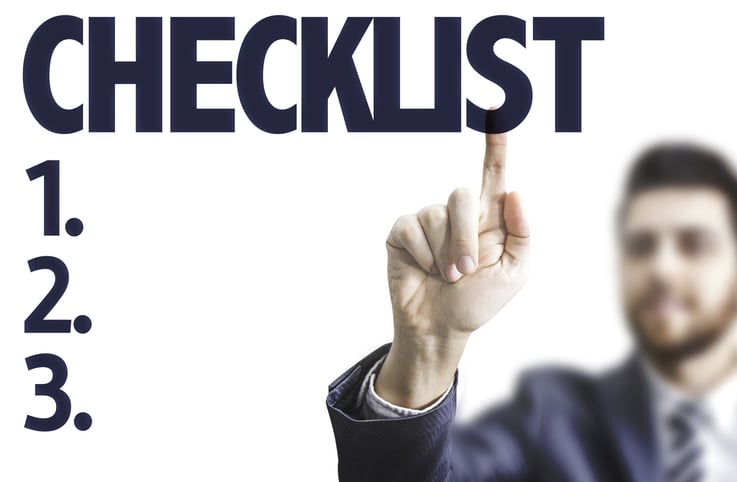 Hurricane season is fast approaching and it is a smart idea for small business owners to address their emergency plan. There are many different factors to consider when readying your business for a possible emergency situation. This checklist will cover the essential steps and supplies needed for your business to weather the storm.
Prepare Your Physical Building
Shutters and plywood
Roof inspection
Trim Trees
Sandbag areas that flood
Anchor furniture
Relocate valuables
Secure utility equipment
Protect electronics
Turn off utilities
Fill fleet gas tanks
Install hurricane windows
Test everything
Meet With Your Team
Create a response team
Training drills
Gather contact information
Set up emergency line
Discuss recovery plan
Post evacuation routes
Secure Essential Data
Back-up all essential files
Use cloud storage
Seal paper documents
Purchase Emergency Supplies
Battery operated radio
Non-perishable food
Cooler
Water bottles
Bedding
First aid kit
Tools and gloves
Flashlights
Batteries
Flares
Tarps
Plastic bags
Duct tape
Cleaning supplies
Generator
Gas
Cash and personal documents
Emergency contacts
While we all hope for the best during hurricane season, it is important that you are as well prepared for the worst as possible. Protecting your people and business assets is a must to stand any chance of a speedy recovery after a storm.
When you choose Quikstone Capital for your business cash advance, you get a silent funding partner that cares about your success. We're here to help you find the right solution to help your business profit and thrive.
We control both the credit decision and the funding process, so we can respond to your needs quickly. However, merchant cash advances are not for everyone. As your funding partner, you can count on us to:
Tell you the truth - we'll always act in your best interest, even if it costs us business
Find solutions - tell us your issues or problems, and we'll work with you to find solutions that protect your interests
Help you plan - maximize your return on your cash advance with solid ideas to generate more sales and profit
Click Below To Apply Now