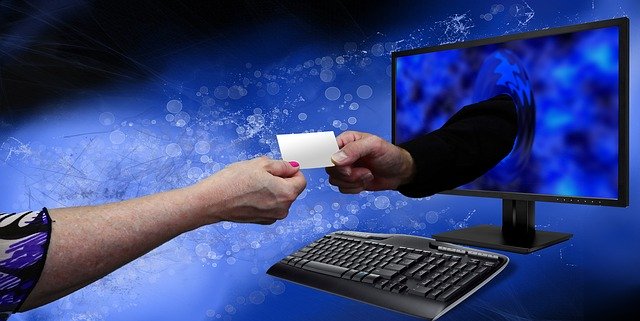 Many communities are coming together these days to support their local small businesses. Online avenues have become the most effective means of reaching, engaging and drawing in customers, and in some cases the only option. As digital marketing continues to take up the lion's share of marketing budgets, it's important to know where to best invest your resources. Establishing an online connection with your local community can help build brand awareness and gives you an opportunity to build a real relationship with the people who are most likely to become your customers. Here we take a look at four ways to reach and engage your local community online.
Local SEO
Your ability to be found online through search engines like Google has never been more important than it is today. "Local SEO (Local Search Engine Optimization), also known as local search engine marketing, is an incredibly effective way to market your business online. It is effective because it helps businesses promote their products and services to potential customers, near them at the exact time they're looking for them online." There are a variety of ways to build your local SEO including:
Create a Google My Business Account
Get Regular Reviews from Happy Customers
Optimize for Voice Search
Create Content Based on Local News Stories or Events
Optimize Your Website for Mobile
Hone in on Local Keywords
Use Location Pages or a Location-Specific "About Us" Page
Take Advantage of Online Business Directories
Social Media Marketing
"Interacting with consumers on social media is an important marketing strategy for small businesses. Using social media helps you build brand awareness, increase your customer base, and connect with current customers." There are a number of ways to engage your local community online:
Ask Questions. People like to share opinions
Host a Contest. Contests are fun!
Weekly Activities
Feature Your Community Members
Go Live!
Ask for Feedback
Get to Know Your Community
User Generated Content
Paid Advertising
"Online Advertising Is an Essential Digital Marketing Strategy. Businesses use a variety of channels for online advertising, such as social media, display, paid search, and retargeting, to reach consumers efficiently and affordably. Online advertising helps businesses convert customers and increase their revenue." Online advertising platforms allow you to target your audience by a variety of demographics, which allows you to reach the right people, in the right place, at the right time. Some high-level tips include:
Define your personas
The destination is just as important as the ad
Design your ad like you would design an outdoor billboard
Optimize your load time
Consider the buying stages of your customer
Use a professional
Your work is never done
Community Business Forums
"One of the greatest benefits of joining a business forum is new business opportunities. Members often seek other members out for particular trades, and the conversion rate of a pitch for new custom between members of a business forum is often much higher than when pitching normally." Once you've joined these forums it is important to add value to the conversation and then engage with individual members. Some tips for networking through online forums include:
Make friends with other business owners
Host meet and greets
Join organizations
Attend conferences
Cross-promote
Volunteer
Follow up
As small businesses continue to adapt to a more digital world, there will be new investments that need to be made including technology, staffing and possible outsourcing of marketing efforts. As with anything in business, you should start with a plan. Click below to download our Free Business Plan Template.