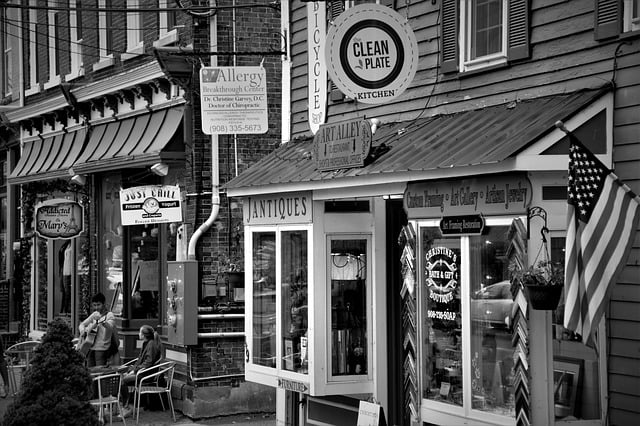 Most independently owned restaurants qualify as small businesses, and as such, they should take advantage of the hype surrounding Small Business Saturday. Driving revenue, brand awareness and exposure to small businesses in general are some of the primary goals of this important day. Here's how to get it done.
Reap The Benefits Of Registering Your Restaurant With American Express
"Register to be a neighborhood champion or have your merchant group do it for the entire neighborhood. You'll receive swag from American Express, like free tote bags, as well as downloadable materials to use for promotion. You'll also be searchable on the AmEx website, and reaching a whole new audience." – Upserve
American Express is responsible for starting Small Business Saturday. As part of their promotions, they offer a number of benefits to those that register with them. Not only do you become listed on the AmEx website, but you can also receive marketing materials and tips to maximize profits. This can help expand the audience for your Small Business Saturday promotions and open up new revenue streams.
Start Promotions Early And Extend Them Through The Winter Holidays
"Look for ways to extend the holiday by promoting gift cards and other holiday gift ideas with in-store signage and mentions from your servers. You'll not only drive sales through the height of the holiday season; you'll also get the chance to impress even more diners who come in to use their gift cards after the new year. This extended boost in business is a valuable payoff on your promotion." – Food News Feed
Much in the way that big businesses extend their Black Friday sales before and after the actual date, extending your promotions to reach beyond Small Business Saturday can give you a leg up on the competition. Having your sales hit just a bit early will help you to maximize on your piece of consumer's holiday budgets. Having them run a couple weeks after will enable you to capitalize on family visitors and holiday outings.
Promote Your Small Business Saturday Deals Through Social Media And Email
"Plan at least one social post per week leading up to the big day. The more frequent the posts, the better, if you can manage it. The images provided on the Small Business Saturday site work well for both social posts and emails, which creates consistency. Plan to send at least two emails about Small Business Saturday; one to save the date, and one the week of to remind people." – Vertical Response
Using digital marketing tactics to promote your Small Business Saturday specials is one of the best ways to reach a large audience and build your online presence. Social media and email are great ways to market your restaurant to begin with and Small Business Saturday offers many great ideas for content. A well thought out digital strategy can help you bring in new customers for years to come.
Host Or Participate In A Local Event
"Many communities also hold organized events for Small Business Saturday. So, your business could potentially benefit from sponsoring those events, setting up a booth or otherwise participating. Even if you can't offer something for customers to actually purchase on that day, you can show an active interest in the community and network with potential future customers." – Small Business Trends
Hosting and attending local events are great ways to gain exposure and bring in customers on Small Business Saturday. Sponsoring an event can help you reach a large audience and build relationships through cross promotional activity. This not only helps you to bring in revenue, it can improve your reputation and build brand awareness.
Create A Small Business Saturday Themed Menu
"Small Business Saturday isn't just an opportunity to bring in new customers, it's a chance to experiment and try out new things for your menu. You should include your best sellers, but also add in some new items. And think about offering a tasting option — maybe small portions of your four most popular items and one seasonal item. It'll allow brand new customers to really get a sense what your food is all about." – Rewards Network
One of the best things you can do as a restaurant owner is to get the opinions of your customers. Since Small Business Saturday has to potential to bring in new crowds, experimenting with new menu items makes sense. You can get feedback on your dishes from a diverse group and introduce new items to your current customer base. Keeping your menu fresh is essential in today's restaurant landscape and this creates a great opportunity to test.
Benefiting from Small Business Saturday requires an investment of time and money. Standing out in what is now a very popular shopping holiday will involve creating unique marketing campaigns, advertising spend, valuable offers and additional overhead expense. Click below to get the cash you need to make your Small Business Saturday a profitable experience.