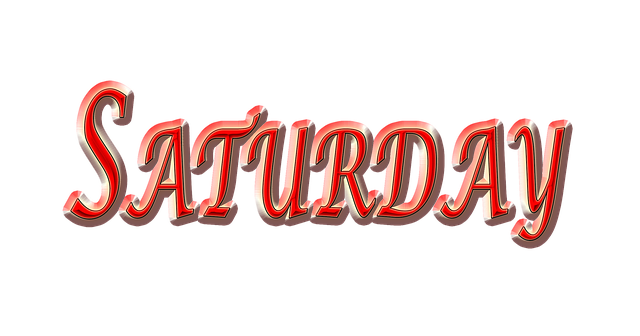 Small Business Saturday has been picking up steam over the past few years and has become a major source of brand awareness and revenue for those that choose to participate. Small business Saturday is the equivalent of Black Friday or Cyber Monday and offers owners a chance to network and collaborate with neighboring businesses as well as turn a profit.
"The inaugural Small Business Saturday was created by American Express and took place on the first Saturday after Thanksgiving in 2010."
"45% of customers plan to spend more on Small Business Saturday this year than they spent last year, which is up 38% who intended to spend more last year."
"According to the National Federation of Independent Business, for Small Business Saturday in 2015, 95 million customers shopped at small businesses and spent in excess of $16.2 billion. Compared to 2014, spending increased by 14% and number of customers by 8% in 2015."
"American Express offers free, easy-to-customize marketing materials for your storefront, website, and social media networks. Their Small Business Saturday website provides plenty of related information on how best to prepare for the big day."
"55 percent of U.S. consumers reported that they are aware of the day, making this the highest figure yet recorded. Possibly even more exciting, however, is that 83 percent say Small Business Saturday inspires them to Shop Small all year long."
"Give your business website a once-over to make sure it's ready for a busy holiday season. Is the design tidy and easy to use? Can customers easily find your most popular products or services? Does your eCommerce checkout work smoothly? If you're the person who works on your website most often, hand this task to a staffer or a trusted friend. They'll be able to spot the issues you might miss." - Score
Use a promo or hello bar across the top and change the messages regularly.
Create gift idea collections under a certain dollar amount—your e-commerce platform may have a smart collection option to automate sorting by price range, items in stock, and best sellers.
Source or create gift guide banners to link to your gift idea collections.
Add more methods to pay, especially mobile-friendly methods: ApplePay, PayPal, Amazon.
Optimize for speed including uninstalling services which may not handle increased traffic and image compression.
"Like Black Friday and Cyber Monday, Small Business Saturday is a great day to offer special deals to entice customers. A 2016 survey by Infusionsoft and Pollfish.com found that the most popular Small Business Saturday promotions in 2015 were limited time offers (24 percent), free gift offers (21 percent), coupon discounts (20 percent) and buy one, get one free offers (19 percent)."
"To really celebrate your customers and make them feel extra special during the holidays, you can offer them exclusive deals. One easy way to do this is to offer rewards or discounts for signing up for your company's newsletter, email chain, or following your company's social media accounts. Everyone loves to feel special, and everyone definitely loves a good promo code."