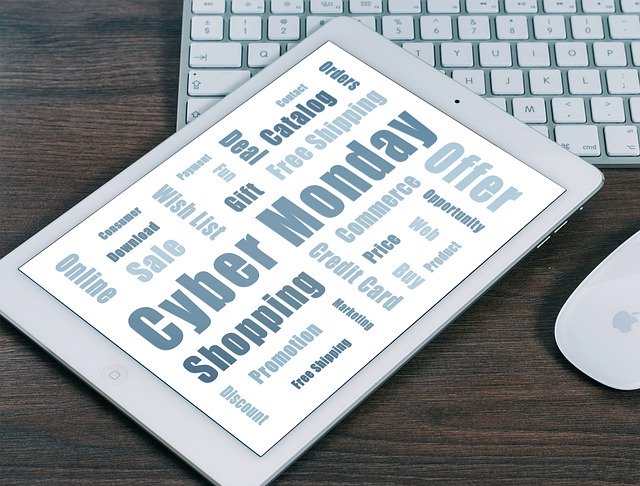 Black Friday and Small Business Saturday tend to steal the spotlight during the holiday season, but the reality is that Cyber Monday represents the biggest opportunity for stores to capitalize. "In 2018, digital spending on Cyber Monday surpassed Black Friday by $1.2 billion, making Cyber Monday the biggest shopping day of the year." This is something that is all but guaranteed to ring true in 2020. Digital sales have skyrocketed over the last six months and this holiday season is likely to set records for digital sales. Getting in on the action requires preparation.
Get Your Ecommerce Store Ready
If the pandemic hasn't pushed you to move at least a portion of your business online already, now is the time. "While some customers still shop brick-and-mortar for the holidays, online stores have seen significant growth over the past few years — and brick-and-mortar traffic actually declined during the 2018 holidays." If you've already established an ecommerce presence, you'll want to get your promotions and marketing campaigns designed and launched by mid-October at the latest.
Make Sure You Have Enough Inventory
"Once you decide what you will be offering and how, you must make sure you can support the offer. Holiday sales can clear your shelves quickly, so it is important to track sales and inventory to project quantities needed. To track, look at the previous year's sales to provide a benchmark for the upcoming season. There's nothing worse than extending an offer you can't fill and sending a message to customers telling them their item will arrive after Dec. 25 is not acceptable and it will cost you."
Leverage Small Business Differentiators
"As a small business, you're flexible enough to provide the unique perks and high-quality products and services big box stores – with their high-volume wholesale and loss pricing – simply cannot. Use these to your advantage to attract customers who care about quality and finding the perfect, unique gifts for their loved ones." Customer loyalty programs, bundled gift packages, gift wrapping and a variety of other small perks can be used to encourage consumers to shop small. The most important thing is to build a connection and provide the personalized customer experience that can only be found at a small business.
Offer A Variety Of Great Deals
Rather than simply offering discounts on your popular items, you will want to get creative with the deals that you offer on Cyber Monday. The ability to offer unique incentives is one of the key advantages small businesses hold over large retailers. A few examples include:
Bundle Deals
Buy One Get One
Free Shipping
Free Gifts
Loyalty Rewards
Raffles And Drawings
"Even though Cyber Monday is designed for online retailers, traffic across the internet spikes on Black Friday and remains high all weekend. Consider running your promotions across the whole extended weekend to maximize exposure."
Download our guide to learn how to maximize profits through each of the major holiday sales events.